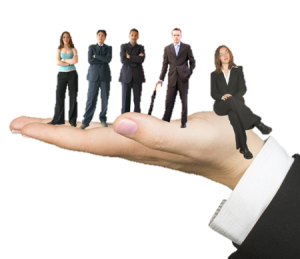 Whether you're
creating an online exam
or a
training course
, you can save tons of time by assigning group administrators to manage learners better. A group administrator typically represents the senior management of a business or an educational institution. For instance, let's say your company has training requirements at different global locations. You can assign the location manager as the group administrator, who can then manage the training for all the employees at a particular location – by adding new trainees to a group, accessing their training reports, sending them email notifications and much more.
Who are group administrators?
Group administrators are users, whom you have assigned organizational roles for a particular group. They can perform a number of tasks on your behalf such as adding new learners to the group, viewing and sharing reports, sending reminders to learners and much more. If managing multiple learner groups has become a huge crunch on your time and effort, then assigning group administrators can help you effectively manage learners.
Examples of group administrators
Team leads can manage the training for their teams

Location managers can manage the training for all employees at their location

Sales team manager can organize training for the sales team

Product team leads can allocate training the product team
What is a group?
Using ProProfs classroom, you can organize and manage large batches of learners by clubbing them into groups. Instead of repeatedly assigning the same course or quiz to different learners, you can instantly assign courses and quizzes to all the members of a group, at the click of a button. Watch a video tutorial on users & groups or learn more about the benefits of groups by reading the article on how you can create online classrooms with ProProfs for easy learner management.
Read More: 10 Best Virtual Classroom Software
How group administrators can help you manage learners better
Let's look at all the functions of a group administrator:
Grant or revoke access: Your administrators can add new learners to the group as well as remove existing learners. They can also mark certain learners as inactive, set user expiry dates or completely delete learners' details from your account.
View or edit learner details: The administrator can also easily change the details of new or existing learners such as their account passwords, email addresses, IDs, phone numbers and more.
View and share reports: Administrators can understand the performance of learners in a group by accessing the gradebook report as well as the reports for pending or completed quizzes and courses. They can also download reports and share with you or other stakeholders.
Send reminders to learners: In the case, when a learner forgets to complete a course or quiz assigned to the group, the administrator can send a friendly reminder and ensure that compliance requirements are met.
Do you want free Training Software?
We have the #1 Learning Management Software for complete learning solution starting at $0