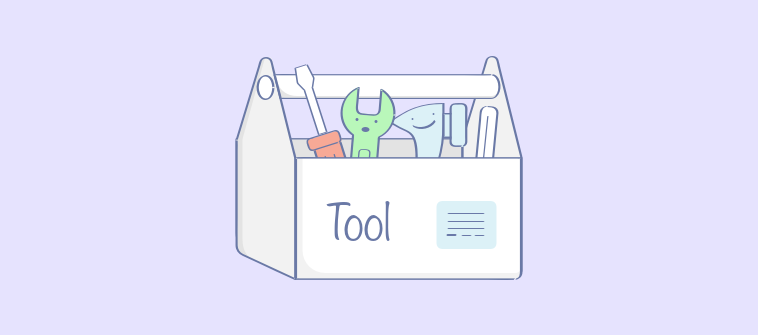 As someone who has worked many jobs before settling for one, I know how irritating it is to find the right career or a job.
Not just me, there are many like me, who don't find success in their careers or who are frequent job hoppers always on the lookout for their next career step rather than staying loyal to one company.
It requires a very close look into one's interest, skills, and talents to reach a suitable career or a job fit, which is why career assessments are important.
Career Assessment Definition
According to Wikipedia, "Career assessments are tools that are designed to help individuals understand how a variety of personal attributes (i.e., data values, preferences, motivations, aptitudes, and skills), impact their potential success and satisfaction with different career options and work environments".
In simple words, career assessment is a large and growing area—more individuals are using assessments to determine what jobs and careers may fit them best, and more organizations are using career assessment tools to help them find the best candidates to fill vacant positions.
A large variety of career assessment tools exist, and they are used depending on what type of information the individual or organization needs to have.
---
Read More:- What is Career Assessment
---
Career Assessment Benefits: How Can Such Tests Help?
Learning about job roles that are a good match for candidates

Deciding where the candidates need more training or experience

Identifying the skills the candidates bring to a job
What Not to Expect from Career Assessments?
Guaranteeing that the candidate will do the best job

Accounting for differences within the same career

Candidates will always stick to the job
Career assessments are a way to learn more about a candidate. Each assessment focuses on a specific area, such as skills, interests, or values.
Here Are the Four Main Types of Career Assessment:
#Interest Assessments
Career interest assessments help individuals determine their interests and match them with occupations that fit those interests.
Widely used tools in this category include the Self-Directed Search, which classifies both people and working environments according to six categories: Realistic, Investigative, Artistic, Social, Enterprising, and Conventional (RIASEC).
Once you know what category you fit into, you can find a matching career. The Strong Interest Inventory is another widely used interest assessment. This tool matches individuals' interests with the interests of people working in various occupations. It also helps people identify how they learn best.
#Skill Assessments
Skill assessments are widely used by companies to assess job candidates' skills before making a hiring decision.
Depending on the job, and the skills, these tests may be administered by an outside party or they may be developed in-house specifically for the job in question.
Another type of skill assessment is aptitude tests, which measure broader natural skill areas.
For Example, a typing test is a skills test that determines how fast and how accurately a person can type. A logic test, on the other hand, is an aptitude test that more broadly evaluates a person's natural problem-solving abilities.
---
Read More:- Personality Assessments: What Types are There
---
#Personality Assessments
Personality assessments are perhaps the most widely used career assessment tools available. These tools identify an individual's personality traits, including strengths and weaknesses, communication, motivation, preferences, decision-making styles, and more.
The Myers-Briggs Type Indicator is one of the most widely used personality assessments. It helps people understand their personality preferences and identify careers that are well matched to those preferences.
Watch This Video To Know How to Create a Personality Quiz

Personality tests, such as those that measure leadership style, communication style, and how well people respond to adversity, are also widely used by companies to predict how well an individual will perform on the job.
These tests can take a variety of forms, from multiple choice questions to having test-takers select adjectives describing them from a list.
#Values Assessments
Values assessments help individuals determine their priorities in terms of both career and lifestyle. For example:
Are you more interested in tangible rewards (such as money) or intangible rewards (such as the chance to make an impact).

Do you prefer physical or intellectual challenges?

Do you like independence or do you prefer to be told exactly what to do?

Is it important for you to live in a city or do you prefer a suburban or rural setting? The answers to these questions can help people make better decisions for their future.
These are just four of the most commonly used types of career assessments. There are many, many others. Even a job interview today can be considered a type of career assessment, as interviews at many companies follow a specific formula that results in each candidate being given a particular score.
Best Career Assessment Tools: What to Look For
You'll come across many career assessment tools or job assessment tools online. But, don't just settle for any free career assessment tool. Rather go for the best career assessment tools only.
Consider the following features before selecting any career assessment tool:
Ease of Use:

No matter which one you go for, make sure it is easy to use. Creating a career assessment test shouldn't require a unique set of skills.
No Software Installation:

Make sure the tool you're using to create doesn't require any software installation.
Customizations:

Customizations make up a major part of online career assessments. Make sure the tool you select allows you to customize your assessments as per your choice.
---
Read More:- 6 Best Career Assessment and Personality Tests to Help You Find the Right Job
---
Career Assessments Help You Find the Right Fit
Overall, career assessment tools can assist both individuals and companies in making better decisions.
A word of caution.
While career assessment tools are powerful resources that can provide excellent information, no single test (or even a battery of tests) can accurately describe who a person is and how good they will be at a job. And, their results can change over time.
So, career assessments should be viewed as just some of the tools for the job seeker or hiring manager.

Want a comprehensive assessment tool?
Create your own online assessments for jobs, or find ready-to-use best career assessment test on the ProProfs Career Assessment Software.
Do you want a free Training Software?
We have the #1 Learning Management Software for complete learning solution starting at $0