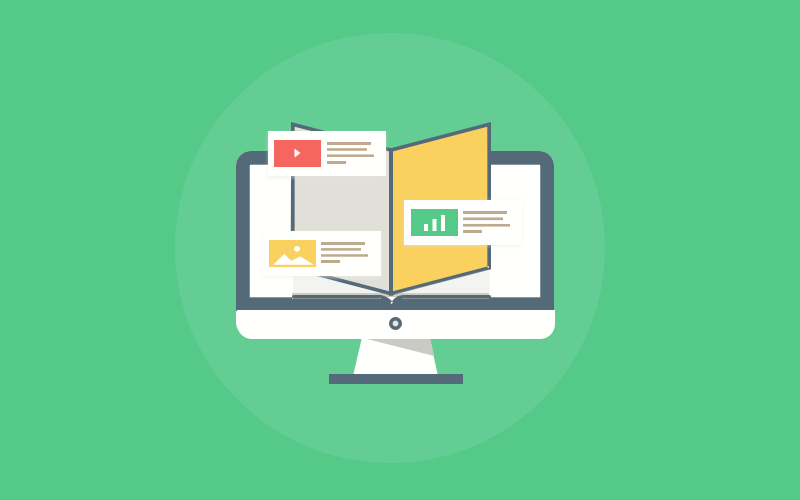 In today's digital age, learners are fascinatingly complex. The instructional methods that are able to support their requirements and expectations have evolved greatly. The best part is these methods have now become a part and parcel of both teachers and students life with much success. And blended learning is one such method. Believe it or not, this concept has been existing from the 1960s.
If you delve deeper, you will know that the roots of blended learning can be found both in classroom teaching and online learning. Hence, it isn't surprising that the engagement strategies that work in both these environments will be key in a blended course. In other words, blended learning approach offers the best of both the worlds. While one can benefit from the implementation of a synchronous online learning strategy, one also gets the chance to bag advantage from the "self-decided pace" techniques that are an integral part of an asynchronous learning strategy.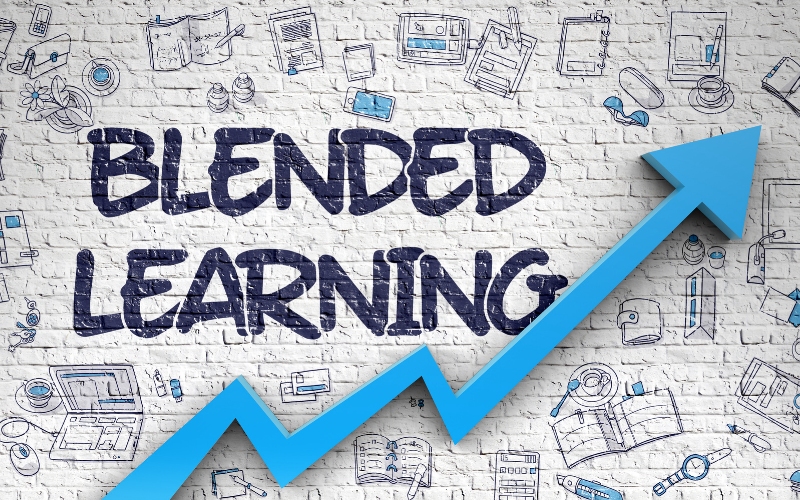 According to the Clayton Christensen Institute, blended learning usually works on one of these below-mentioned models –
Rotational: In this model, learners rotate via different learning modes. One of this mode is online or digital.

Flex: Here, students engage in online learning under the supervision of an instructor.

A La Carte: The online teachers help students to engage in online learning.

Enriched virtual: The instructor offers one-on-one sessions to the students. This model also allows the learners to complete the remaining coursework online on their own.
Blended Learning is Popular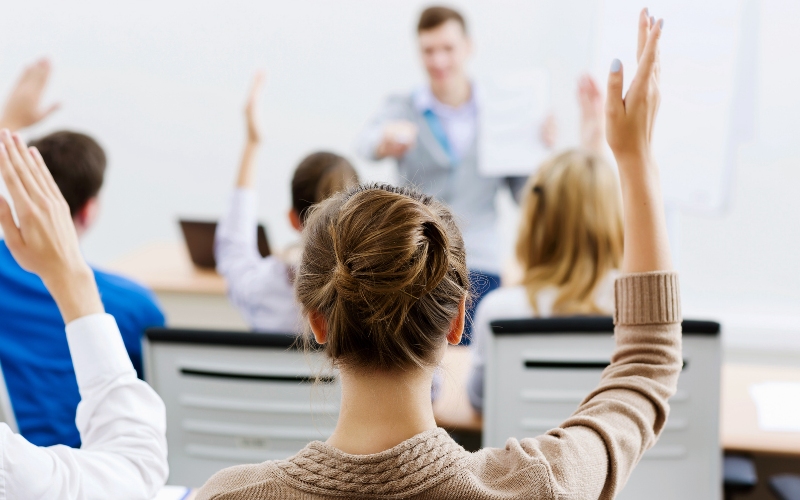 Yes, blended learning is widely popular. It is a great way to mix up different approaches and keep things interesting. I would say that with the 'right' mix of technology and instruction, it is the best way to strengthen learning outcomes.
Here are some of the key benefits of using a blended learning approach.
Both course creators and learners are not restricted to just one medium or delivery channel to attain the learning targets.

'Continuous learning approach' is promoted which has proven its ability to bring change and boost deep learning.

It offers a higher number of opportunities for supporting participation, partnership, social learning and informal strategies.

Since blended learning can work with synchronous and asynchronous approaches, it is able to offer more opportunities for students to boost skills and use them.

Depending upon the approaches that are chosen, there are improved chances for quicker development and curtailed costs.

Technology-driven delivery that can reach wider audience base.
Blended learning can be supported by –
Graphical content and illustration

Practical examples

Flipped learning approaches

Hands-on instruction

Online polls and quizzes
So, the big question which arises now: How to create engaging blended learning courses or modules that can successfully merge both these approaches? How to develop blended learning environments that are immersive, interactive, informative without hampering flexibility?
---
Read More:- What is Blended Learning?
---
So, here are some of the strategies that one can use to deliver a blended learning experience that really works and brings desired results.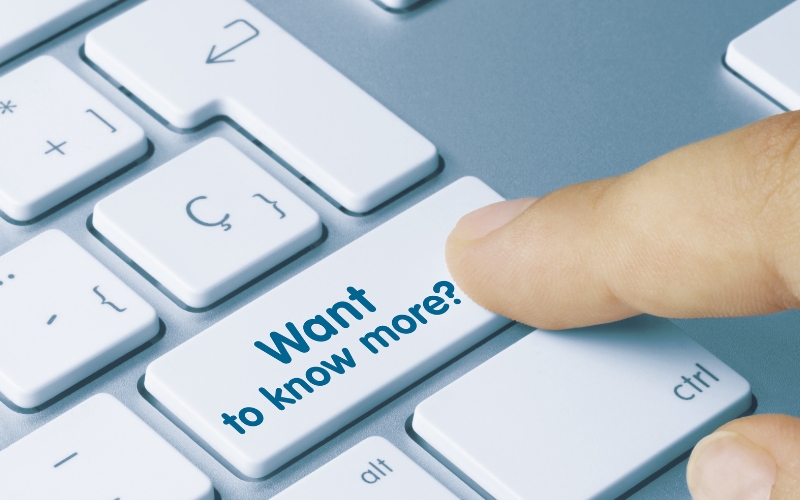 – Focus on the need to know: It is important to create an engaging model of learning. Using project learning, the instructors can build authentic projects where learners realize the need to collaborate and work – irrespective of the work being online or in a physical classroom.
Say, for instance, the learners are engaged playing a game that revolves around viruses and bacteria, then it is a good idea if instructors use the same game for creating online or offline content. Making use of meta-cognition and the 'desire to learn' activity, learners opt for learning, irrespective of when and where the learning happens.
– Think and set targets: In regard to meta cognition (discussed above), learners should know what they are learning along with their progress towards meeting standards. The onus lies on the instructors to reflect on the learning and create SMART (specific, measurable, attainable, realistic and timely) goals. It helps students become agents of learning instead of being passive recipients. It is suggested that creation of a personal connection to learning and personalized targets works in the long run.
– Approach instruction differently via online work: In a blended learning environment, there is online work that needs to happen. It can be formative assessments, a module on a particular content, etc. However, learners may or may not required to do all the work that is mentioned in a particular module. With the aim to individualize instruction, make use of online work to achieve individual learners' requirements.
Whether it works as an extension of learning or aim to clarify a misbelief, online approach when approached with a target is more valuable. Individualized learning helps students to focus.
– Support mobile learning: It's true that blended learning can collaborate with different strategies.
Read More: 10 Best eLearning Authoring Tools
Say, for instance, when using the flipped classroom model, you can support learning with YouTube. Offer the flexibility of where learners can learn and venture beyond the realm of physical classrooms. To support blended learning model, using Twitter and back-channel chats to build engagement with students in a series of mobile-learning activities works.
Although blended learning has proven its mettle as an effective learning medium, it is key to understand that some courses are best delivered via interactive classroom sessions while many can be successfully imparted via online learning management system. In a similar fashion, there are learners who prefer the convenience of elearning, there will be many who would choose the physical classroom. Therefore, it is important to undertake an in-depth analysis to understand the audiences and select the approach accordingly.
Realizing that blended learning approach is commonly used for text-heavy courses, soft skill training and technical courses, the blended solution should vary.
– Text-heavy courses: Choosing a blended learning software that will let you do the following –
Offers online content to the learner, create schedules and offer timelines that come in handy for the students to make progress in the right direction.

Offers a tracking mechanism that ensures all your learners are going through the content within the pre-decided timelines.

Allows subject matter experts and peers to support learning with trackable sessions.

Allows learners to collaborate and find answers to questions on their own.
– Soft-skill training: The online approach when combined with instructor-led one works best here. It makes the learner feels more connected with the course and motivated to acquire knowledge.
I would suggest that the blended learning solution includes the following –
Every training session should be broken into small capsules and approached with the aim to support quick learning. Simple language and bulleted content are what learners prefer.

Short encapsulated content acts as 'refresher' and should be presented in a manner that one look is all it takes to understand it.

The learners should be offered anywhere, anytime access.
– Technical courses: Since these are high in demand, a blended solution which encourages learners to stay up-to-date is the best approach. If the training is about a software that goes through frequent version upgrades, it is important to have a training that includes the following:
Background on the basics of the earlier versions are allowed as an optional

In-depth information and functionality of the newer variants should allow instructor-led session.

Works best for short technical courses and ensures easy implementation
Summing up
Successfully blended learning courses focus on engagement as it works towards making students successful. After all, when we give our learners what they want, they feel the urge to dive in with passion. This approach will make them take charge of the process and responsibility of what they learn.
Do you want free Training Software?
We have the #1 Online Training Software for employee training & assessment