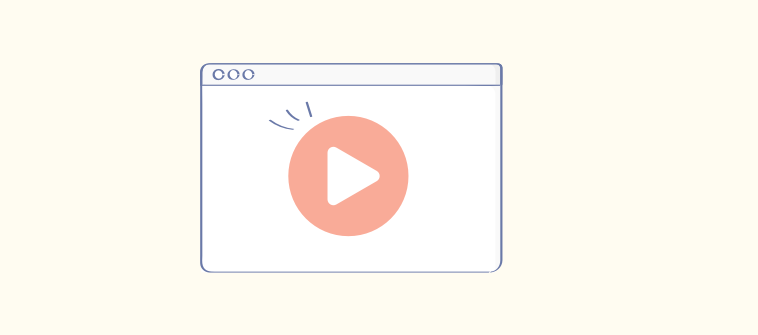 "Treat employees like they make a difference and they will." – James Goodnight, CEO of SAS Institute
In the past, teachers used to impart the same textbook knowledge to all learners in a class regardless of their aptitude and ability. Unfortunately, we can no longer uphold this practice. This is simply because biologically speaking, different individuals learn differently. There are fast learners and slow learners. Then some learners are morning people who learn best during day time, while the rest are night owls who become active after sundown and can retain more knowledge.
Now instructors and trainers have come to a point where they need to accommodate the diverse learning needs of different individuals and groups. They now need to employ different online learning methods. Only then they will find an educational program or training session successful.
Watch: How to Create Employee Training Courses Online

ProProfs Training Maker
Online employee training software and courses save companies thousands of dollars, as they no longer have to pay for overtime or costly seminars to improve employee skills. You can easily set up ProProfs Training Maker and create online courses to train employees from different industries and with different learning capacities.
By learning capacities, we mean the four main types of learners: visual learners, auditory learners, verbal learners, and kinesthetic learners. Trainers should be aware that employees fall under one of these categories and so they need different employee training methods. Trainers should provide materials and activities designed for different learning preferences.
Let's now study these four different types of learners in detail and see how you can deploy ProProfs to meet the training and development needs using the best training methods for employees.
---
Read: How to Develop Your First Employee Training Program
---
1. Visual Learners
Visual learners are the most common type of learners. They are those learners who do best when presented with rich visual stimuli, for example, in the form of images, graphs, and videos. They are also good with words, so they easily understand written documents and textbooks. Document formatting also helps hold their attention. In other words, they need to feast their eyes on something to learn that your eLearning methods should provide.
According to this source, visual learners:
remember what they read rather than what they hear

prefer reading a story rather than listening to it

remember faces

take notes during class or while listening to presentations

use diagrams and charts to understand ideas and concepts
ProProfs has in store several online training methods for employees that appeal to visual learners:
PowerPoint Presentations

– Learners falling under the visual learning style, also known as spatial learning style, are attracted to colorful documents with a variety of fonts and formatting, including images. Using PowerPoint to make creative, visual documents can help with these learners' focus. And with ProProfs, the trainees don't even have to download PowerPoint to their personal computers.

Image Galleries

– A picture says a thousand words, and ProProfs makes uploading and linking images a cakewalk. Trainers can use images from their own archives or search the web to link photographs, artwork, and PDF files.

Videos

– Trainers can also upload or link video feeds to their classrooms, allowing learners to watch the files from their home computers or on mobile apps. ProProfs lets learners watch a video lesson on any screen size that the device they choose permits.
Watch: How to Add a Knowledge Base to Your Online Classroom

2. Auditory Learners
Auditory learners learn primarily through listening. They do best when presented with spoken directions. They tend to be more communicative than learners with other preferences. In a traditional classroom, they do best when they record lectures, and they perform best when they can provide answers orally (rather than in written form).
Generally, auditory learners remember 75% of what they hear in a classroom lecture. They prefer to discuss ideas that they do not understand right away. That's why this category of learners plays an active role in online discussion forums and other similar platforms.
ProProfs can help trainers fulfill the learning & development needs of auditory learners using different employee training methods:
Audio Files

– Trainers can record themselves reading the course material, rather than providing it in written form. Auditory learners often have a hard time understanding written instructions, but they can listen to lectures and process them with ease. When using ProProfs, trainers can upload audio or video files to help auditory learners learn in the best possible way.

Links to Sound Files

– Auditory learners

tend to absorb information in the form of audio, video clips, or discussion on a topic.

Many "books on tape" are available online. Trainers can link these sites to their ProProfs online course, allowing auditory learners to understand the material better.

Group Work

– Since auditory learners are fond of communication, they work best in small groups, rather than alone. With ProProfs, trainers can set up small groups and assign tasks to them. They can communicate with one another with RSS feeds or discussion forums.
Read More: 10 Best Employee Training Software
3. Verbal Learners
Verbal learners or linguistic learners are at ease with language, both written and spoken. They encounter no problem at all in recalling whatever they read. On top of this, they like to express themselves verbally.
They feel excited about participating in classroom activities such as collaboration and discussions. They are good at word games and quizzes. Since their strength lies in absorbing information presented in the form of written words, they are never turned off by lengthy text.
Using ProProf Training Maker, you can develop the right strategies to train verbal learners effectively in the following ways:
Quizzes – Test your verbal learners through online q

uizzes. Quizzes are one of the best tools to check their learning progress and assess the effectiveness of a course. Easily create and share scored quizzes, personality quizzes, and a host of other quizz types with your employees. Train your learners better based on the data collected.
---
Read: How to Create an Online Quiz with ProProfs Quiz Maker
---
Online Courses – eLearning courses are an important element of online training and learning. They figure prominently among the different methods of training employees

. Along with other visuals, a large part of ProProfs courses is made up of text content. You can assign written lessons and tests to your learners during training sessions. This methodology will certainly help verbal learners.

Video lessons – One of the ways people with linguistic intelligence learn is by listening to other people talking. ProProfs can help you in this case as well by allowing you to add audio files or videos (serialized or otherwise) to a course and train verbal learners easily and effectively.
4. Kinesthetic Learners
Kinesthetic learners learn by doing. They often excel in physical activities including running, swimming, and dancing. Otherwise known as tactile learners, they learn best with hands-on instruction and pick up skills through active participation in various activities. Trainers can keep the attention of kinesthetic learners by providing an interactive online classroom environment as a part of the training methods for employees.
Watch: How To Set up Your Virtual Classroom in 5 Minutes

Trainers can use many training and development methods for employees including study materials and applications from ProProfs to train kinesthetic learners:
Interactive Documents

– PDFs, PowerPoints, and Word documents can all be made interactive as part of improvising your employee training methods. Trainers can ask learners to answer multiple-choice questions, fill in the blanks, and "drag and drop" words or images to graphs. ProProfs allows trainers to upload these documents to the online classroom easily. Kinesthetic learners can perform the activities at work or at home using their personal devices.

Polls and Surveys

– Trainee employees usually find survey and poll software engaging and interactive. Instructors can use them to feel the pulse of their learners or to gauge the effectiveness of their course. Learners simply answer the questions, and a graph or chart pops up for them to see. These tools help kinesthetic learners by providing physical stimulation during the training process.
Watch: How to Create an Online Poll in Less Than 2 Mins

Animations

– When teaching a technical skill, such as how to put together a machine, graphics help kinesthetic learners. Consider uploading a 3D model of the device for trainees to explore and manipulate. Have the learners click on different parts of the animation to see what they do. These activities will keep kinesthetic learners' attention, as their minds tend to wander when reading or listening to a traditional lecture.
Quiz Time!
A quick question – which of the following training methods allows employees to learn at their own pace?
Visual training method

Auditory training method

Verbal training method

Kinesthetic training method
Answer:
All of the above. With ProProfs Training Maker, you can easily let the learners enjoy learning at their own pace, anytime, anywhere.
Like What You Just Read?
As a cloud-based learning management system (LMS), ProProfs provides companies with different types of training methods for employees and helps meet the L&D needs of all types of learners. Knowing various methods of training employees and what activities to include in your training programs to help all employees, regardless of their learning preferences will ensure a successful outcome.
So, It's not really a question of if but when. Whether you're talking about effective training methods for new employees or old employees, ProProfs provides a tool as you want it to achieve the most desirable learning curve.
Take a tour or schedule of demo of the product. To speak with us, simply call (855) 776-7763.
Do you want free Training Software?
We have the #1 Learning Management Software for complete learning solution starting at $0