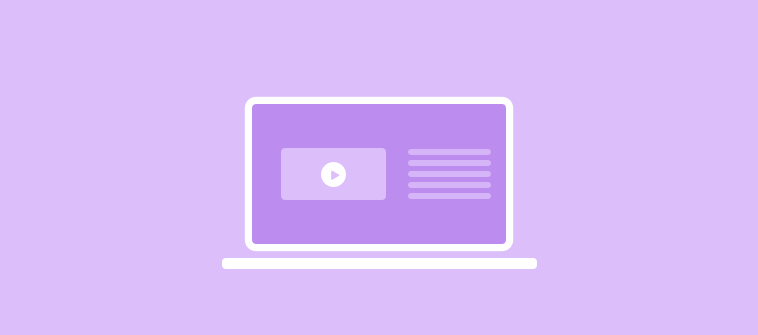 To see your dreams materialize into reality, you've to start by planning and laying out the steps that can lead you to your destination. The achievement of any task be it excelling in an exam, getting promoted at work, buying a house five years down the line, etc., is preceded by a proper plan that can channelize your efforts in the right direction.
Similarly, to have a compelling online course ready for your students, you need to create the right content that they want to read. For this, planning is paramount. Firstly, it will help you decide which information to include and which to ignore and secondly, it will enable you to structure and organize your content meticulously.
How much ever easy it might sound, planning the content can be a daunting challenge for those who have no prior experience in teaching or creating content for learners. The lack of a teaching degree and right experience can undermine your confidence, regardless of your in-depth knowledge on the subject.
In the face of such drudgery, maintaining your equanimity and following the below-given steps can make the task of planning your online course content, nothing more than a cakewalk.
Watch This Video:

Identify your target audience
While creating content for your learners, you have to be clear on the level of knowledge they have on the subject. There can be two scenarios-
Your audience has a basic understanding of the content – In such a case, your focus should be on providing learners with advanced knowledge on the subject. Starting from scratch will be futile as they are already aware of the basics.
Your audience is clueless about the subject – Here, you will have to provide your students with a detailed account of the subject from start to finish. Think about the time when you started learning something new and the struggles that came with it. Keeping in mind the experience you had, create content that can provide a holistic understanding to your learners.
To identify the pain-points of your audience, you can connect with learners in person or over social media. You can even conduct a survey via email to gather information from students. Once you are aware of the issues they face, you can address them easily by creating relevant content.
Stay away from the 'One Size Fits All Approach' and plan your content in a way that it is specific, to the point and fully customized to the needs of your target audience.
Craft an appropriate structure
Simply filling in raw information will build up confusion in your learners. Organizing it scrupulously and giving it a proper structure will infuse clarity in content. You can break down the information into different sections or milestones. Now, create sub-sections under each milestone to further categorize the content.
Choose a suitable content type
Next important step in the planning stage is deciding the type of content you want to include in your online course. It can be in the form of text, powerpoint presentations, videos or even audio clips.
Let's take a glimpse at each content type and its relevance.
Video – This is one of the most preferred content types, thanks to the ease of learning it provides. It's the ideal choice if you wish to connect with your learners directly. Also, sharing knowledge through videos is quite simple and provides learners with first-hand and unfiltered information.
Powerpoint presentation – You can create information-rich and beautifully-designed presentations on various topics to make learning easy and engaging for your students. For best results, couple your slides with a video recording or a voiceover to leave an impact on readers.

Text and images – You can also create content in the form of text and use images alongside to explain the subject effectively. This content type doesn't require you to be an expert in teaching. All you need is detailed knowledge on the subject you are going to write on. Prefer this content type when the information is enormous, and you need to present it in a simplistic form.
Provide additional content
Retain the interest of your learners by providing them with extra content in the form of PDFs or other files that can be downloaded easily. This will make learners feel more valued and important. Providing resources that they can download and refer to anytime will create a positive perception about you in the minds of your students and will also enhance the popularity of your course among them.
Read More: 10 Best Online Course Platforms
The final tip for you is to test the impact of your content before launching the course. Show the content you have built to your friends or colleagues to get a different and fresh perspective on its quality and relevance. You might even get some valuable suggestions and useful insights, leveraging which you can enhance the effectiveness of your content.
As you have worked on the content, it will be difficult for you to find mistakes or gaps if any but a different pair of eyes will be able to spot even the minutest errors.
Also, to get genuine feedback, choose friends and colleagues who are frank and straightforward, over those, who are all nice and everything sweet.
Once you have put your content to test and incorporated relevant suggestions, it's time to take the plunge and create an online course for your students.
Are you ready to take off?
Do you want free Training Software?
We have the #1 Learning Management Software for complete learning solution starting at $0