Poor Unfortunate Souls Quizzes Online & Trivia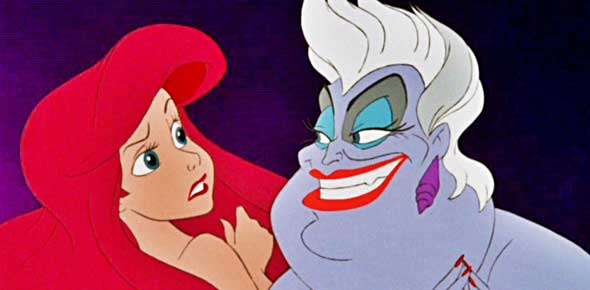 A comprehensive database of poor unfortunate souls quizzes online, test your knowledge with poor unfortunate souls quiz questions. Our online poor unfortunate souls trivia quizzes can be adapted to suit your requirements for taking some of the top poor unfortunate souls quizzes.

"My dear sweet child, that's what I do". "It's what I live for"." To help unfortunate merfolk like yourself"." Poor souls with no one else to turn to". So goes the lines of the song from Walt Disney Pictures "The Little Mermaid. In this animated film, the seawitch sung this to Princess Ariel. Who was the seawitch? She used this song to seduce Ariel into trading her voice for the chance of becoming a human. Who was the ultimate love of Princess Ariel that made her wish to be human amidst all odds?

Did you know that the Jonas Brothers have a version of this song? Who wrote the lyrics? For sure you are one of the many people who loved the movie "The Little Mermaid" and of course we know this song in toto. Come on, try our quizzes and prove you are a Disney films fan.

Related Topics
Poor Unfortunate Souls Questions and Answers