Indian Cuisine Quizzes Online & Trivia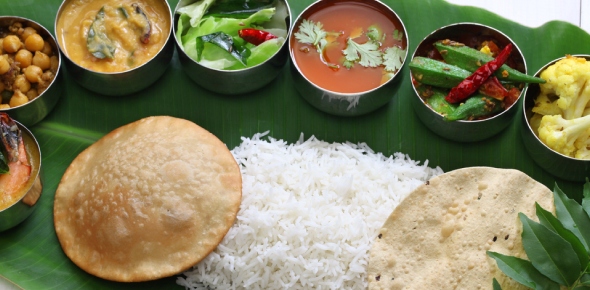 A comprehensive database of indian cuisine quizzes online, test your knowledge with indian cuisine quiz questions. Our online indian cuisine trivia quizzes can be adapted to suit your requirements for taking some of the top indian cuisine quizzes.

Indian cuisine has an immense variety – not just the curry! It varies in taste and type, but generally, it is a very spicy food. According to Indian food theory, there are six different tastes: sweet, sour, salty, spicy, bitter and astringent, and an Indian meal is a well balanced is a well balanced combination of all the six tastes.

Renowned for exotic gravies and spicy kebabs, Indian cuisine has something to satisfy every pallet. If you are a fan of the spicy cuisine, take a look at the questions in these quizzes: "Which is the main ingredient of the chapatti?", "What are the most important ingredients of the South Indian cooking?", "What is a batura?", and "The Hyderabadi is a blend of which cuisine?". Enjoy!

Topics
Related Topics