Top Carrie Fisher Quizzes & Trivia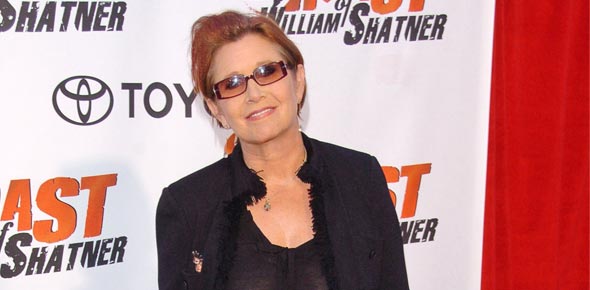 Help me Obi-Wan Kenobi, you're my only hope. We all fell in love with Carrie Fisher when she brought us the beautiful and headstrong Princess Leia – we even forgave her for that whole brother kissing thing. Her character has been merchandised, idolized, spoofed and recreated as a Halloween costume for generations. So if you're the ultimate Star Wars fan you claim you are and you know your stuff about this iconic actress, show us your skills with some Carrie Fisher trivia.

We ogled her when Jabba the Hutt put her in that bikini, we were a little scared of her when she silently hunted down the Blue Brothers, and we all yelled out 'It's Leia' when we saw her in anything else. Pay some homage to the legendary princess of the Star Wars franchise and step through the life of Carrie Fisher in these intergalactic quizzes.

Related Topics