Top Acrobatics Quizzes & Trivia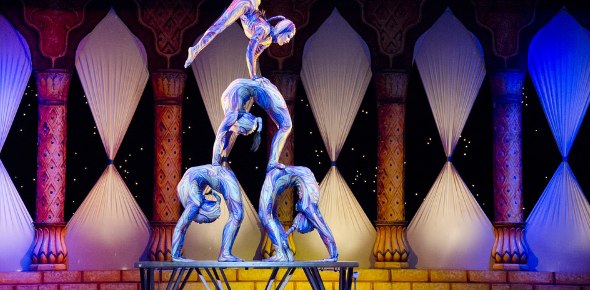 You'll have to keep your balance for the next one. It's our acrobatics quiz and our questions are coming at you like a ring of fire. Jump, duck, run, flex your brain muscles and impress us with your skills.

What's the earliest depiction of acrobatics, found in Minoan art? What country is the birthplace of the popular urban sport of parkour? When was trampolining accepted as an Olympic sport? When was Cirque du Soleil founded? Where does the acrobatic martial art of Capoeira come from? Hold your balance! We wouldn't want you falling over and not being able to deliver a killer performance. We're counting on you to finish your show with a bang and lots of correct answers! Best of luck and be careful!