Whos Your Team Fortress 2 Friend?
4 Questions
| Total Attempts: 1463
---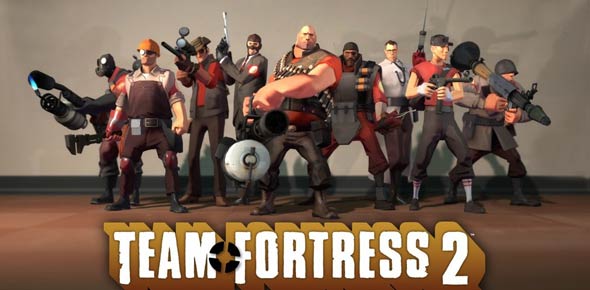 Do you play Team Fortress 2? If not. . TF2 is a game full of killing, sure it looks like a cartoon, but its full of blood and gore and swears ect. . There are 9 classes, lets see which one is your friend!---This quiz will tell who is your best friend. Scout? Pyro? Soldier? Demoman? Heavy? Engineer? Sniper? Medic? Or Spy?
---
1.

What nationality are you?

A.&nbsp

B.&nbsp

C.&nbsp

D.&nbsp

E.&nbsp

F.&nbsp

G.&nbsp

H.&nbsp

I.&nbsp

2.

What do you like to do?

A.&nbsp

B.&nbsp

C.&nbsp

D.&nbsp

E.&nbsp

F.&nbsp

Hitting things long range

G.&nbsp

H.&nbsp

Healing people on Video Games

I.&nbsp

3.

What type of gun do you like?

A.&nbsp

B.&nbsp

C.&nbsp

D.&nbsp

E.&nbsp

F.&nbsp

G.&nbsp

H.&nbsp

I.&nbsp

4.

What Close encounter weapon do you like?

A.&nbsp

B.&nbsp

C.&nbsp

D.&nbsp

E.&nbsp

F.&nbsp

G.&nbsp

H.&nbsp

I.&nbsp