Who Are You? Find Out Who You Wish You Were
15 Questions
| Total Attempts: 75
---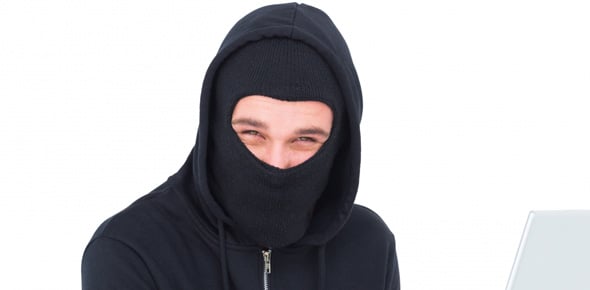 ---
You May Get
Pothead
This is your life style proud pot smoker of our time. You are respected and admired for your will to be creative..... even if you are just stoned out your mind and dont plan on actually doing anything. Congratulations your a respected member of our pot smoker society. 4 20!!!!!
Idiot
What you are, how you look, and most of all how you think. You don't deserve life
Bruno
Not only are you not sure of your sexuality but you have no chance of ever being in a relationship and don't deserve to walk out in public..... Congratulations!
Failure
When nothing seems to go your way..... its your fault and you severely fail at everything including life, MOSTLY life. Now, go die in a hole somewhere.
Black Jesus
The center of all Greatness....................... I meant gayness. I mean SERIOUSLY who wants to be a BLACK Jesus?
Wigger
You think your cool but your not, despised by everyone except other wiggers. You need a life, a job, and a good ass whooping.
1.

What do you do in your spare time?

A.&nbsp

B.&nbsp

C.&nbsp

D.&nbsp

Cuss People Out For No Reason

E.&nbsp

F.&nbsp

2.

Favorite Meal?

A.&nbsp

B.&nbsp

C.&nbsp

D.&nbsp

E.&nbsp

F.&nbsp

3.

How long do you sleep every night?

A.&nbsp

B.&nbsp

When i feel like waking up

C.&nbsp

D.&nbsp

E.&nbsp

F.&nbsp

4.

Favorite School Subject?

A.&nbsp

B.&nbsp

C.&nbsp

D.&nbsp

E.&nbsp

F.&nbsp

5.

Where would you like to work?

A.&nbsp

B.&nbsp

C.&nbsp

D.&nbsp

E.&nbsp

Nowhere i make my money on the street

F.&nbsp

6.

Who do you look up to?

A.&nbsp

B.&nbsp

C.&nbsp

D.&nbsp

E.&nbsp

F.&nbsp

People who are taller than me

7.

If you could be any one of these people who would it be?

A.&nbsp

B.&nbsp

C.&nbsp

The dude that discovered pot

D.&nbsp

E.&nbsp

F.&nbsp

G.&nbsp

H.&nbsp

8.

Favorite Color? Out of ones provided

A.&nbsp

B.&nbsp

C.&nbsp

D.&nbsp

E.&nbsp

F.&nbsp

9.

What superpower do you wish you had?

A.&nbsp

B.&nbsp

No powers but like Batman

C.&nbsp

D.&nbsp

E.&nbsp

F.&nbsp

10.

Peace or War

A.&nbsp

B.&nbsp

C.&nbsp

D.&nbsp

I don't really give a s***

E.&nbsp

F.&nbsp

11.

2*3=?

A.&nbsp

B.&nbsp

C.&nbsp

D.&nbsp

E.&nbsp

F.&nbsp

12.

Was that last question necessary?

A.&nbsp

B.&nbsp

C.&nbsp

D.&nbsp

E.&nbsp

F.&nbsp

13.

Do you like this quiz?

A.&nbsp

B.&nbsp

C.&nbsp

D.&nbsp

E.&nbsp

I gotta go meet my dealer

F.&nbsp

G.&nbsp

Self made Jack Daniels and Coke

H.&nbsp

I.&nbsp

J.&nbsp

14.

Is this funny? -------> Give it a second to load if the picture isn't already there

A.&nbsp

HAHAHAHAHAHAHAHAHAHAHAH!!!

B.&nbsp

C.&nbsp

D.&nbsp

E.&nbsp

F.&nbsp

15.

What do you do when you get up in the mornings?

A.&nbsp

B.&nbsp

C.&nbsp

D.&nbsp

E.&nbsp

Try and figure out what i want to do

F.&nbsp