Which Winx Club Girl Are You?
10 Questions
| Attempts: 247
---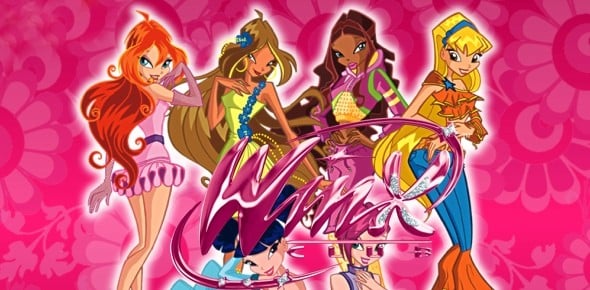 Want To Know Which Winx Club Girl Your Most Like? Take This Quiz And Find Out! (:
---
You May Get
You Are Bloom!
You are the fearless leader of The Winx Club! The team relies on your bravery and readiness to take on danger wherever it lurks. With a big heart and your sweet personality, you will always be surrounded by tons of friends. And when you're not around your besties, you get to hang out with your adorable bunny rabbit, Kiko!
You Are Stella!
Everyone counts on you for a good laugh and a bright outlook on any situation. Your carefree approach to life makes everybody else feel at ease (except when there's Trix to deal with!). You love chatting it up with your friends and having a great time. No wonder Bloom is your BFF!
& many more results.
Start this quiz
to find your result.
1.

What's Your Favorite Class At School?

A.&nbsp

B.&nbsp

C.&nbsp

D.&nbsp

E.&nbsp

F.&nbsp

2.

OK, School's Out! It's Time To...

A.&nbsp

B.&nbsp

C.&nbsp

D.&nbsp

E.&nbsp

F.&nbsp

Practice A New Dance Number

3.

What's Your Favorite Color To Wear?

A.&nbsp

B.&nbsp

C.&nbsp

D.&nbsp

E.&nbsp

F.&nbsp

4.

Summer Time Means Vacation Time! Where Do You Wanna Go?

A.&nbsp

B.&nbsp

C.&nbsp

D.&nbsp

E.&nbsp

F.&nbsp

5.

What Do You Want To Be When You Grow Up?

A.&nbsp

B.&nbsp

C.&nbsp

D.&nbsp

E.&nbsp

F.&nbsp

6.

Where's The Coolest Place To Hang Out With Your Friends?

A.&nbsp

B.&nbsp

C.&nbsp

D.&nbsp

E.&nbsp

F.&nbsp

7.

What Type of Power Would You Like To Have?

A.&nbsp

B.&nbsp

C.&nbsp

D.&nbsp

E.&nbsp

F.&nbsp

8.

Who Do You Admire?

A.&nbsp

B.&nbsp

C.&nbsp

D.&nbsp

E.&nbsp

F.&nbsp

9.

If Your Friends Start Fighting, You Always...

A.&nbsp

B.&nbsp

C.&nbsp

D.&nbsp

E.&nbsp

F.&nbsp

10.

What Does Your Dream Outfit Look Like?

A.&nbsp

B.&nbsp

C.&nbsp

D.&nbsp

E.&nbsp

F.&nbsp