Which Twilight Character Are You? Fun Quiz
8 Questions
| Total Attempts: 306
---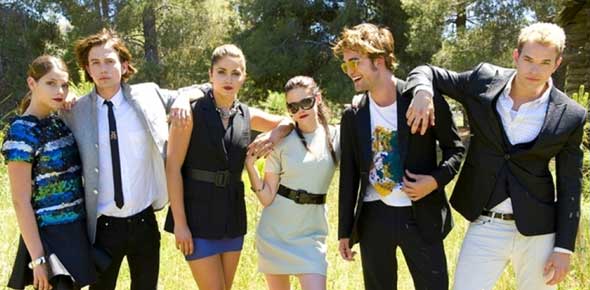 This is for the people who read Twilight and want 2 know which character they r like. Are u going to be clumsy Bella or graceful Edward Cullen. . . . . Take this quiz to find out
---
You May Get
Edward
u are very protective and don't want to hurt your true love. u are very graceful and u are against drinking human blood, as u are a mysterious Cullen.
Bella
u are clumsy and admire the mysterious Edward Cullen. u live with your dad Charlie, who is very overprotective.
Alice
u are very spontanious and u have great fashion sense. u think your brother Edward is very overprotective of Bella. u are in love with the fabulous Jasper
Jasper
even though u are the only one who has a hard time resisting human blood. u help control peoples feelings. u are tenative and very cautious.
Jacob
u are in love with Bella Swan even though she doesn't love u back. u tell her that the cullens are vampires and you guys turn very close. u very unhappy when u are told u have to keep something from her, even thoughu won't listen.
1.

What scent are u attracted to?

A.&nbsp

B.&nbsp

C.&nbsp

D.&nbsp

E.&nbsp

Or the scent of your love?

2.

What is closest to your personality?

A.&nbsp

B.&nbsp

Very protective of your love

C.&nbsp

D.&nbsp

Very protective of your best friend

E.&nbsp

3.

If got to choose Bella's immortality what would it be?

4.

Which car would u prefer?

A.&nbsp

B.&nbsp

C.&nbsp

D.&nbsp

E.&nbsp

5.

What do you thnk of Jacob Black?

A.&nbsp

B.&nbsp

C.&nbsp

D.&nbsp

E.&nbsp

6.

What do you look for in a mate?

A.&nbsp

Someone who loves me despite my flaws

B.&nbsp

C.&nbsp

Someone who makes me laugh

D.&nbsp

E.&nbsp

Someone strong and handsome

7.

What would u do if u couldn't be with your true love?

A.&nbsp

B.&nbsp

I would trust that i would find them again

C.&nbsp

D.&nbsp

E.&nbsp

8.

Which book is your favorite in the series

A.&nbsp

B.&nbsp

C.&nbsp

D.&nbsp

E.&nbsp