Which Minor Greek God Or Goddess Is Your Parent?
5 Questions
| Total Attempts: 8754
---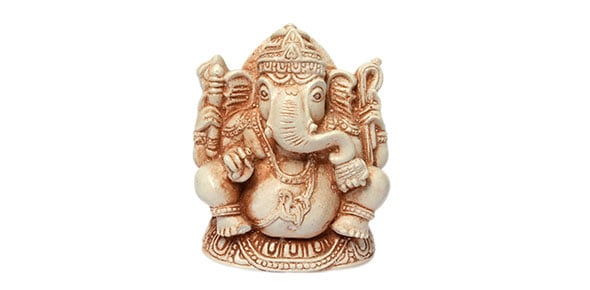 Gods have been known to have kids with mere mortals and the kids had some abilities that are not common with human beings such as commanding the waters or super strength. If you were to be a demi-god which minor Greek God or Goddess would be your parent? Don't just stare, take up the test and find who it is.
---
You May Get
Aelous
Minor God of the Four Winds!
Amphitrite
Minor Goddess of the Seas, the Queen of the Seas!
Boreas
Minor God of the North Wind
Deimos
Minor God of Terror.
East River
Minor God of the East River.
Hebe
Minor Goddess of Youth.
Hecate
Minor Goddess of Magic.
Hudson River
Minor God of the Hudson River.
Hypnos
Minor God of Sleep.
Iris
Minor Goddess of Rainbows.
Janus
Minor God of Doorways, Gates, Beginnings and Endings.
Khione
Minor Goddess of Winter.
Morpheus
Minor God of Dreams.
Nemesis
Minor Goddess of Revenge and Balance.
Pan
Minor God of the Wild. Pan's a Satyr, but he died out in Percy Jackson and the Battle of the Labyrinth!
Persephone
Minor Goddess of Springtime. She's Queen of the Underworld!
Melinoe
Minor Goddess of Ghosts.
Pompona
Minor Goddess of Plenty.
Thanatos
Minor God of Death.
Triton
The Sea Messenger Minor God.
Tyche
Minor Goddess of Fortune.
1.

Which would you rather do?

A.&nbsp

The Four Winds at your Command

B.&nbsp

To mess with people's Dreams

C.&nbsp

To take revenge on anything and not be caught

D.&nbsp

E.&nbsp

F.&nbsp

G.&nbsp

H.&nbsp

I.&nbsp

J.&nbsp

K.&nbsp

L.&nbsp

To create Doorways into anything.

M.&nbsp

To be princess of the seas

N.&nbsp

To control the North Wind

O.&nbsp

To create terror to whole crowds

P.&nbsp

To control the East River

Q.&nbsp

R.&nbsp

S.&nbsp

To control the Hudson River

T.&nbsp

U.&nbsp

To communicate with Pegasi

V.&nbsp

2.

Who's your favourite Minor God or Goddess?

A.&nbsp

B.&nbsp

C.&nbsp

D.&nbsp

E.&nbsp

F.&nbsp

G.&nbsp

H.&nbsp

I.&nbsp

J.&nbsp

K.&nbsp

L.&nbsp

M.&nbsp

N.&nbsp

O.&nbsp

P.&nbsp

Q.&nbsp

R.&nbsp

S.&nbsp

T.&nbsp

U.&nbsp

V.&nbsp

3.

What's your Hobby?

A.&nbsp

Memorizing the Four Winds.

B.&nbsp

C.&nbsp

D.&nbsp

E.&nbsp

F.&nbsp

G.&nbsp

H.&nbsp

I.&nbsp

J.&nbsp

K.&nbsp

L.&nbsp

M.&nbsp

N.&nbsp

O.&nbsp

P.&nbsp

Swimming in the East River

Q.&nbsp

R.&nbsp

S.&nbsp

T.&nbsp

U.&nbsp

Swimming in the Hudson River

V.&nbsp

4.

If you had a power what would it be?

A.&nbsp

B.&nbsp

C.&nbsp

D.&nbsp

Controlling the Hudson River

E.&nbsp

F.&nbsp

Having Youth for Eternity

G.&nbsp

Controlling the East River

H.&nbsp

Being the most Terrorizing Man/Woman

I.&nbsp

Controlling the North Wind

J.&nbsp

K.&nbsp

L.&nbsp

Making it Winter for Eternity

M.&nbsp

N.&nbsp

O.&nbsp

P.&nbsp

Q.&nbsp

R.&nbsp

Making it Spring for Eternity

S.&nbsp

T.&nbsp

U.&nbsp

V.&nbsp

Controlling the Four Winds

5.

Which Weapon Suits You?

A.&nbsp

B.&nbsp

C.&nbsp

D.&nbsp

E.&nbsp

F.&nbsp

G.&nbsp

H.&nbsp

I.&nbsp

J.&nbsp

K.&nbsp

L.&nbsp

M.&nbsp

N.&nbsp

O.&nbsp

P.&nbsp

Q.&nbsp

R.&nbsp

S.&nbsp

T.&nbsp

U.&nbsp

V.&nbsp