What Type Of Mother Are You?
4 Questions
| Total Attempts: 223
---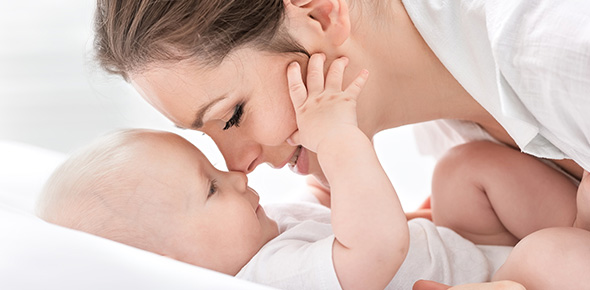 Do you hover around your children, watching their every move?   Do your children only use non-chlorinated diapers and eat organic food?   Are you too permissive and let your children walk all over you?   This quiz may give you some insight into who you are as a mother.
---
1.

Your child is playing at the park and comes running up to you. She has a small scratch on her leg and she is screaming loudly. You:A. Tell your child to stop crying and that there will be bigger things in life to cry about soon enough. B. Grab your child and smother her with every kiss in your arsenal. Even after your daughter says, "ok mom, I'm good, stop", you keep kissing her knee in the hopes that she'll never get hurt again.C. Offer anything to get your child to stop crying and you are quickly suckered into a supper of ice cream and a new bike, all for a little scratch that wasn't even bleeding.D. Welcome your child with open arms and let her know that she'll be fine. After a few minutes you tell her a joke and send her back on her way to play.E. Open up your natural cotton bag and search for your antibiotic cream from Burt's Bees. You smile, dab a little on and send your child back out to play.

A.&nbsp

B.&nbsp

C.&nbsp

D.&nbsp

E.&nbsp

2.

Your child comes home after a play date and you notice a small bruise on the back of their arm. You ask your child what happened and they tell you that their friend is mean and they got into a fight and he hit me. You:A. Cry that your child will never have any friends and you offer to buy him a new toy so that he doesn't feel bad.B. Call up the other parent to "check in" about the incident. You use words like inappropriate, process and mediate in your conversation.C. Begin screaming at your child that they must have done something to deserve the friend's anger. You insist that they write a long apology letter to the child to bring to school the next day.D. Make your child strip search and check for any other bruises or scratches. You vow that your child will never go back to that child's house for a play date and from now on all play dates will be at your house under your supervision. E. Ask your child what the argument was about and discuss what your child could have done differently next time.

A.&nbsp

B.&nbsp

C.&nbsp

D.&nbsp

E.&nbsp

3.

It is Friday afternoon and you have just learned that your daughter is NOT invited to a sleepover birthday party this weekend and according to your tearful daughter everyone else is going. You: A. Offer to take your daughter to Disney World for the weekend to get her to stop crying. B. Discuss with your daughter over a cup of green tea different options for the weekend like going to a science museum or the library. C. Ask your daughter what she did wrong and why no one in her class seems to like her. D. Call every mother in the class that you know and ask if their daughter is invited. You even call the birthday girl's house asking why your daughter isn't going to the party.E. Sit back and listen while thinking of a reasonable activity that the two of you can do over the weekend. Remind your daughter that she is special and that there will be other parties.

A.&nbsp

B.&nbsp

C.&nbsp

D.&nbsp

E.&nbsp

4.

Your son practiced all summer with his friends in order to try out for the football team. Instead of making the varsity team with all of his friends, he made the junior varsity squad and decides that he wants to quit the team. You:A. Encourage your son to play anyway, even if he has to play on the junior varsity. Remind him that he will only get better by continuing to play.B. Tell your son that he's always been a quitter and that he won't amount to anything if he always gives up. You remind your son that his father is a decorated military veteran and will be very upset.C. Take your son to a yoga class in order to work through his anger and frustration.D. Call the coach and ask if he could give your son another chance. You ask about every child that made the team and ask what made them better than your son.E. Allow your son to do whatever he wants. If he wants to quit, fine, as long as he isn't upset with you.

A.&nbsp

B.&nbsp

C.&nbsp

D.&nbsp

E.&nbsp