What Twilight Charcter Are You?
12 Questions
| Attempts: 66
---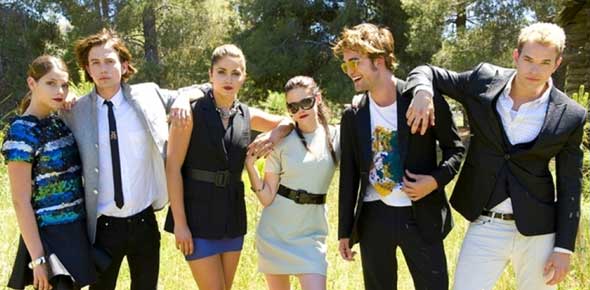 If your a Twilight fan then take this quiz to find out what charcter you are! Try it, it will be fun. ENJOY!
---
You May Get
Bella
YaY!!!! Your Bella Swan, your not a vampire but your an awesome girl who knows vampires. Bella is smart, confident and pretty. If you auditioned you would score the part of Bella!!!
Edward
YaY!!! Your Edward Cullen, your a vampire who loves Bella and is one of the main charcters. He is an awesome charcter who can read minds and is smart. If you auditioned you would get the part of Edward.
& many more results.
Start this quiz
to find your result.
1.

If You were a superhero what would your power be?

A.&nbsp

B.&nbsp

C.&nbsp

D.&nbsp

E.&nbsp

F.&nbsp

G.&nbsp

H.&nbsp

I.&nbsp

2.

What is your favourite colour?

A.&nbsp

B.&nbsp

C.&nbsp

D.&nbsp

E.&nbsp

F.&nbsp

G.&nbsp

H.&nbsp

I.&nbsp

3.

Where do you want to live?

A.&nbsp

B.&nbsp

C.&nbsp

D.&nbsp

E.&nbsp

F.&nbsp

G.&nbsp

H.&nbsp

I.&nbsp

4.

What is your favourite sport?

A.&nbsp

B.&nbsp

C.&nbsp

D.&nbsp

E.&nbsp

F.&nbsp

G.&nbsp

H.&nbsp

I.&nbsp

5.

What month is your birthday?

A.&nbsp

B.&nbsp

C.&nbsp

D.&nbsp

E.&nbsp

F.&nbsp

G.&nbsp

H.&nbsp

I.&nbsp

6.

What is your dream job?

A.&nbsp

B.&nbsp

C.&nbsp

D.&nbsp

E.&nbsp

F.&nbsp

G.&nbsp

H.&nbsp

I.&nbsp

7.

Who would you like as your best friend?

A.&nbsp

B.&nbsp

C.&nbsp

D.&nbsp

E.&nbsp

F.&nbsp

G.&nbsp

H.&nbsp

I.&nbsp

8.

What is your favourite Fruit?

A.&nbsp

B.&nbsp

C.&nbsp

D.&nbsp

E.&nbsp

F.&nbsp

G.&nbsp

H.&nbsp

I.&nbsp

9.

What is your favourite vegetable

A.&nbsp

B.&nbsp

C.&nbsp

D.&nbsp

E.&nbsp

F.&nbsp

G.&nbsp

H.&nbsp

I.&nbsp

10.

What is your favourite Shape?

A.&nbsp

B.&nbsp

C.&nbsp

D.&nbsp

E.&nbsp

F.&nbsp

G.&nbsp

H.&nbsp

I.&nbsp

11.

What is your favourite subject?

A.&nbsp

B.&nbsp

C.&nbsp

D.&nbsp

E.&nbsp

F.&nbsp

G.&nbsp

H.&nbsp

I.&nbsp

12.

What is your favourite Animal?

A.&nbsp

B.&nbsp

C.&nbsp

D.&nbsp

E.&nbsp

F.&nbsp

G.&nbsp

H.&nbsp

I.&nbsp