What Is Your Nickname Quiz?
10 Questions
| Attempts: 3950
---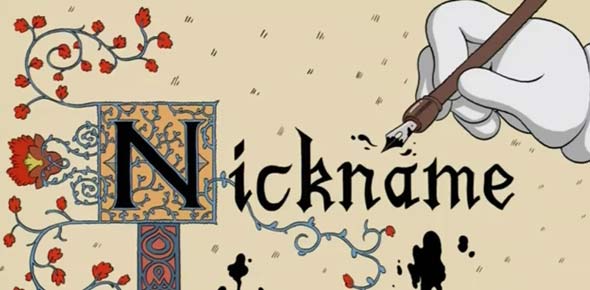 Nicknames are often brought due to an embarrassing situation or something that you do very often. Do you have a cool nickname or your friends are yet to give you one you think speaks to you? Worry no more as the nickname generator quiz below is perfect to get you the right one based on your personality. Why don't you try it out!
---
You May Get
MoJo Panda
What the heck? you got a kung fu nickname.
Ocho Sinco
Chad Johnson baby.
& many more results.
Start this quiz
to find your result.
1.

Does your name start with a G.

2.

Are you black?

3.

Who is better?

A.&nbsp

B.&nbsp

4.

Which is better?

A.&nbsp

B.&nbsp

5.

What team is going to win the MLB championship?

A.&nbsp

B.&nbsp

6.

Who is better?

A.&nbsp

B.&nbsp

7.

On Bring it on in it to win it which team is better?

A.&nbsp

B.&nbsp

8.

Which color is better?

A.&nbsp

B.&nbsp

9.

Which HSM movie is better?

A.&nbsp

B.&nbsp

10.

Which team is better?

A.&nbsp

B.&nbsp