What Hannah Montana Charcter Are You?
9 Questions
| Attempts: 143
---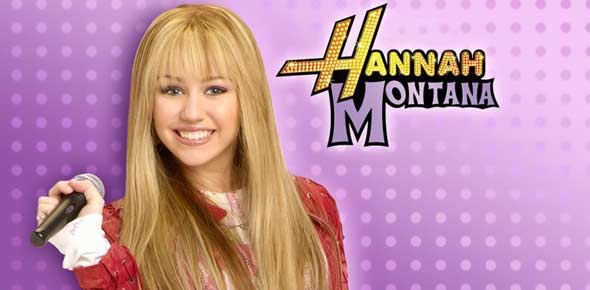 This quiz is to find out what Hannah Montana Charcter you are. You might be your favourite Charcter or even end up as someone you didn't expect. Take this quiz to find out!
---
You May Get
Mostly A's
Your a lot like Miley!!!!You like spending time with your family and friends and are ready to take on the world.Your smart, funny and enjoy school. One things for sure you can definetly keep secrets.If you auditioned you would of got the part of Miley just by giving them a simple smile
Mostly B's
Congratulations your Lilly!!!Your a really sporty girl, one minute your riding your skateboard, the next minute you shooting hoops.You don't really care what you wear, atleast it's comfortable.You have great friends and a great school. If you auditioned you would of scored the part of Lilly!!
& many more results.
Start this quiz
to find your result.
1.

What do you do in your spare time?

A.&nbsp

A) Hang out with your Friends

B.&nbsp

C.&nbsp

D.&nbsp

E.&nbsp

2.

How are you feeling right now?

A.&nbsp

B.&nbsp

B) Terrific!! I had a great day

C.&nbsp

D.&nbsp

E.&nbsp

3.

Who do you hate right now?

A.&nbsp

B.&nbsp

C.&nbsp

D.&nbsp

E.&nbsp

4.

What's your style?

A.&nbsp

B.&nbsp

B) Track pants and sneakers

C.&nbsp

D.&nbsp

E.&nbsp

5.

Who would you go on a date with?

A.&nbsp

B.&nbsp

C.&nbsp

D.&nbsp

E.&nbsp

6.

I'm always talking to....

A.&nbsp

B.&nbsp

C.&nbsp

D.&nbsp

E.&nbsp

E) No one I never Talk on the phone

7.

What is your favourite colour?

A.&nbsp

B.&nbsp

C.&nbsp

D.&nbsp

E.&nbsp

8.

What month is your birthday in?

A.&nbsp

B.&nbsp

C.&nbsp

D.&nbsp

E.&nbsp

9.

What colour hair do you have?

A.&nbsp

B.&nbsp

C.&nbsp

D.&nbsp

E.&nbsp