What Greek Goddess Are You?
8 Questions
| Total Attempts: 499
---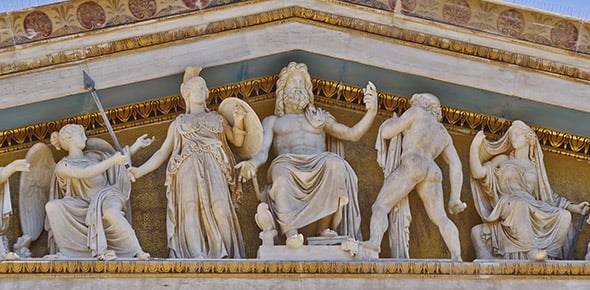 Find out what Goddess you are!
---
You May Get
Hera
You are the queen of the gods and Goddesses. Though you can be bossy, you are generally pleasent to be around.
Aphrodite
You are the goddess of love and beuaty, and believe in such qualities. You are tend to be happy and bubbly.
Persephone
You are Persephone, whose mother is the goddess of Nature. You love being outside and love warmth and Nature.
Artemis
You are Artemis, goddess of hunting. You enjoy sports such as running and like to be serious about things.
Athena
You are Athena, goddess of wisdom. You are serious and smart. You like to make plans of things and are orderly.
1.

Do you like being active outside

A.&nbsp

B.&nbsp

C.&nbsp

2.

If you were to have a party, what would the theme be?

A.&nbsp

B.&nbsp

C.&nbsp

D.&nbsp

E.&nbsp

3.

What is your favorite color?

A.&nbsp

B.&nbsp

C.&nbsp

D.&nbsp

E.&nbsp

4.

Which of these places would you like to be the most?

A.&nbsp

B.&nbsp

C.&nbsp

D.&nbsp

E.&nbsp

5.

Which of these characteristics are you most like?

A.&nbsp

B.&nbsp

C.&nbsp

D.&nbsp

E.&nbsp

6.

What color hair do you have?

A.&nbsp

B.&nbsp

C.&nbsp

D.&nbsp

E.&nbsp

7.

Are you enjoying Olivia's party?

A.&nbsp

B.&nbsp

C.&nbsp

D.&nbsp

E.&nbsp

8.

Finally, which goddess do you WANT to be?

A.&nbsp

B.&nbsp

C.&nbsp

D.&nbsp

E.&nbsp