Warrior Clan Would You Be A Leader,Deputy,Medicine Cat,Warrior Or A Apprentice
4 Questions
| Total Attempts: 340
---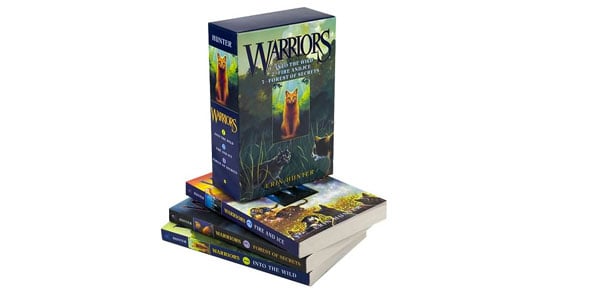 In 1 of the 4 clans are you a strong loyal brave Leader a loyal to every cat in your clan your a clan Deputy a cat who cares about every on else besides themself medicine cat or a feirce warior cat that is young and inexperienced warrior or a strong may become deputy experienced warrior or a young dumb swift apprentice. That is the Question.
---
1.

Are you loyal to your clan?

A.&nbsp

B.&nbsp

YES AND GIVE UP MY LIFE!!!!

C.&nbsp

D.&nbsp

E.&nbsp

Yes anything to get my Warrior name

2.

Would you fight the leader of another clan while you are injured and save the kits?

A.&nbsp

B.&nbsp

Yes and beat them bad for the kits

C.&nbsp

I WILL DEFEND MY CLAN AS LONG AS I LIVE!

D.&nbsp

I might try but i may lose i will try i will suceed!

E.&nbsp

Yes to the kits they are the future of the clan

3.

You are about to die cause the blood clan leader is on you if you die the clan dies what do you do?

A.&nbsp

Fight Back and win without losing a life

B.&nbsp

Growl "you will die and defeat him with the help of your leader

C.&nbsp

Lose a life trying but win

D.&nbsp

I alredy won huh who cares

4.

Your leader asked you to go hunting and you find cats from another clan what do you do?

A.&nbsp

Go back and tell your leader

B.&nbsp

Stand and fight until a patrol comes

C.&nbsp

Run tell leader get medicine!