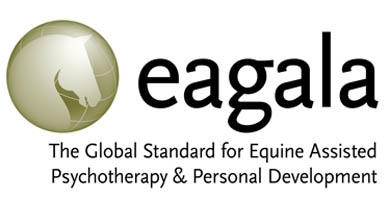 Eagala Post-Training Online Education and Assessment


You're on the journey to Eagala Certification!

The next step is to complete this online education and assessment program.

The intent of this post-training experience is to provide further information and learning on topics not fully covered during our hands-on experiential time together. And it reinforces important standards, ethics and skillsets of the Eagala Model we want to ensure you know as Eagala Certified professionals.

This doesn't cover everything there is to know! Here is a listing of Resources for Continued Learning. Click Here

Please fill out your information below and then click start!

Note: On average, it takes one to two hours to complete this course. You can save your answers and come back to resume - it does not need to be taken all in one sitting. (To find your existing assessment, you will need to enter your name, e-mail address and phone number).