How Much Do You Actually Know About Japan?
10 Questions
| Total Attempts: 111
---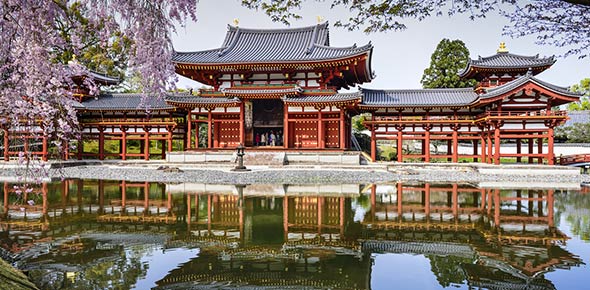 Japan is an island country in East Asia. It is a stratovolcanic archipelago consisting of about 6,852 islands. Japan's history is evident at every turn, whether it's a venerable Buddhist temple or Shinto Shrine, a museum housing Samurai Swords. Let's try to explore and know more about the culture of Japan and Japanese people? So here we go!
---
1.

What colour is the Japanese flag?

A.&nbsp

B.&nbsp

C.&nbsp

D.&nbsp

E.&nbsp

2.

Which currency is used in Japan?

A.&nbsp

B.&nbsp

C.&nbsp

D.&nbsp

E.&nbsp

3.

What rank is Japan's economy?

A.&nbsp

B.&nbsp

C.&nbsp

D.&nbsp

4.

What was Japan original name?

A.&nbsp

B.&nbsp

C.&nbsp

D.&nbsp

5.

What is the capital of Japan now?

A.&nbsp

B.&nbsp

C.&nbsp

D.&nbsp

6.

Who is the god of Shinto?

A.&nbsp

B.&nbsp

C.&nbsp

D.&nbsp

7.

What is the main religion in Japan?

A.&nbsp

B.&nbsp

C.&nbsp

D.&nbsp

8.

What is the traditional clothing in Japan?

A.&nbsp

B.&nbsp

C.&nbsp

D.&nbsp

9.

What is the most common written language in Japan?

A.&nbsp

B.&nbsp

C.&nbsp

D.&nbsp

10.

What is the biggest sport in Japan?

A.&nbsp

B.&nbsp

C.&nbsp

D.&nbsp