Section 4 New Ways Of Thinking!
10 Questions
| Total Attempts: 27
---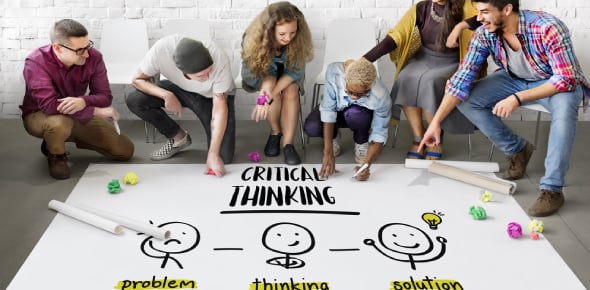 The world we live in is continuously changing, and one of the things that are changing with it is the way of handling issues when they arise. There are different ways of thinking as we got to cover in section 4. Were you attentive in class? Take up the quiz below and get to see if you have what it takes. All the best!
---
1.

Jeremy Berthan advocated utilitarianism

A.&nbsp

B.&nbsp

2.

In the early 1900s, the middle class business leaders embraced this laissez-faire, or "hands off", approach

A.&nbsp

B.&nbsp

3.

Bentham's wanted the government tostep in to improve the hard lives of working class.

A.&nbsp

B.&nbsp

4.

What did early socialists focus on?

A.&nbsp

B.&nbsp

C.&nbsp

5.

What were Utopians?

A.&nbsp

B.&nbsp

C.&nbsp

6.

What did Marxism gain with people all around the world?

A.&nbsp

B.&nbsp

C.&nbsp

7.

Who was one of the British Laissez-faire economist?

A.&nbsp

B.&nbsp

C.&nbsp

8.

On the Billboard that was presented, discribe one of the pictures. Say what the meaning of the picture was.

9.

During the Enlightenment, physiocrats argued that natural laws should be allowed to operate without interference.

A.&nbsp

B.&nbsp

10.

Who said the free market would produce more goods at lower prices?

A.&nbsp

B.&nbsp

C.&nbsp