Trivia Quiz: What Do You Know About Visual Basic?
10 Questions
| Total Attempts: 2136
---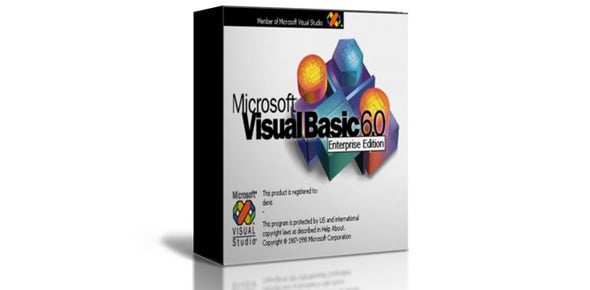 The Visual Basic is an event-driven programming language made by Microsoft, released in 1991. It's easier to learn, write code and enables a programmer to create applications using various components. This quiz has been designed to test your knowledge about the functions, tools, and coding used in Visual Basic. Let's try out the exam. All the best!
---
1.

The following are versions of Visual Basic except:

A.&nbsp

B.&nbsp

C.&nbsp

D.&nbsp

E.&nbsp

2.

Which of the following converts the expression to Byte data type in VB.NET?

A.&nbsp

B.&nbsp

C.&nbsp

D.&nbsp

3.

Which event is activated when a RadioButton is selected?

A.&nbsp

B.&nbsp

C.&nbsp

D.&nbsp

4.

Which is a type of procedure found in VB.Net?

A.&nbsp

B.&nbsp

C.&nbsp

D.&nbsp

5.

Which of the following statement declares the operator symbol, operands, and code that define an operator procedure on a class or structure?

A.&nbsp

B.&nbsp

C.&nbsp

D.&nbsp

6.

Which of the following Collection class of VB.NET represents a last-in, first out collection of the object?

A.&nbsp

B.&nbsp

C.&nbsp

D.&nbsp

7.

The methodology where the code is broken into small, logical procedures is called:

A.&nbsp

Event-driven programming.

B.&nbsp

C.&nbsp

D.&nbsp

8.

Which is an optional element of an event procedure?

A.&nbsp

B.&nbsp

C.&nbsp

D.&nbsp

9.

Which of the following block of VB.NET identifies a block of code for which particular exceptions will be activated?

A.&nbsp

B.&nbsp

C.&nbsp

D.&nbsp

10.

What happens when a parameter in a procedure is declared ByVal?

A.&nbsp

Only arguments of numeric data types are allowed.

B.&nbsp

C.&nbsp

A copy of the argument is sent to the procedure.

D.&nbsp