Financial Principles And Accounting Concepts Quiz!
10 Questions
| Total Attempts: 332
---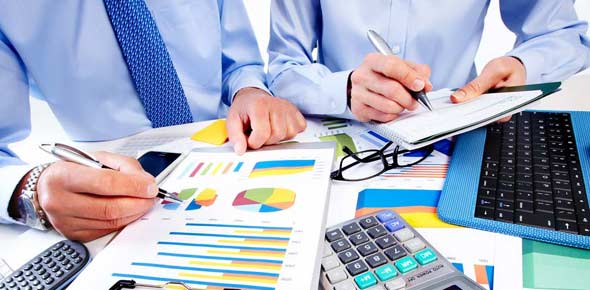 Financial Accounting means to analyze, summarize, and record financial transactions as well as to show an accurate picture of the financial affairs of the company. This quiz has been developed to test your knowledge about Financial Principles and Accounting Concepts. Read the questions carefully. So, let's try out the quiz. All the best!
---
1.

All of the information ( nae, age, major, etc.) about a partiular student is stored in which of the following?

A.&nbsp

B.&nbsp

C.&nbsp

D.&nbsp

2.

Which of the following would contain the total value of all inventory owned by an organization?

A.&nbsp

B.&nbsp

C.&nbsp

D.&nbsp

3.

Which of the following is most likely to be a general ledger control account?

A.&nbsp

B.&nbsp

C.&nbsp

D.&nbsp

4.

What report expresses goals in financial terms?

A.&nbsp

B.&nbsp

C.&nbsp

D.&nbsp

5.

The generally accepted accounting principles used in the financial statements of U.S corporations are researched and developed by which organization?

A.&nbsp

American Accounting Association (AAA)

B.&nbsp

Financial Accounting Standards Board (FASB)

C.&nbsp

Internal Revenue Service (IRS)

D.&nbsp

6.

Which financial statement will allow you to determine the gross margin for a retailer or manufacturer?

A.&nbsp

B.&nbsp

C.&nbsp

D.&nbsp

Statement Of Comprehensive Income

E.&nbsp

Statement Of Stockholders' Equity

7.

Comprehensive income is defined as _______________ plus other comprehensive income.

A.&nbsp

B.&nbsp

C.&nbsp

D.&nbsp

8.

The amount spent on capital expenditures will be reported in which section of the statement of cash flows?

A.&nbsp

Cash Provided/used In Financing Activities

B.&nbsp

Cash Provided/used In Investing Activities

C.&nbsp

Cash Provided/used In Operating Activities

D.&nbsp

9.

Which of the following will appear as a negative amount on a statement of cash flows that was prepared using the indirect method?

A.&nbsp

B.&nbsp

An Increase In Accounts Payable

C.&nbsp

An Increase In Accounts Receivable

D.&nbsp

10.

What is usually presented first in the notes to the financial statements?

A.&nbsp

Accumulated Other Comprehensive Income

B.&nbsp

Commitments And Contingencies

C.&nbsp

Significant Accounting Policies

D.&nbsp

Profit and Loss Statements