Quiz On The Principles Of Art: Trivia!
10 Questions
| Total Attempts: 13084
---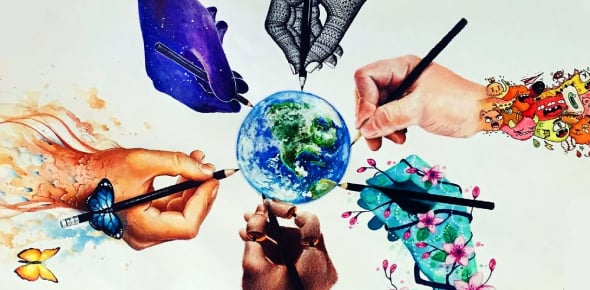 Art has evolved all around the world for multiple centuries. The staggering amount of differences in artistic works is due to different people's different perceptions about an object. Even though art is a vast concept, there are a few common traits and rules that most artistic works follow. This quiz tests your knowledge of these rules. Good Luck!
---
1.

A.&nbsp

B.&nbsp

C.&nbsp

D.&nbsp

2.

Principle of art that uses contrast to draw attention to an area.

A.&nbsp

B.&nbsp

C.&nbsp

D.&nbsp

3.

A.&nbsp

B.&nbsp

C.&nbsp

D.&nbsp

4.

This term refers to the quality of wholeness or oneness that is achieved through the effective use of the elements and principles of art.

A.&nbsp

B.&nbsp

C.&nbsp

D.&nbsp

5.

A.&nbsp

B.&nbsp

C.&nbsp

D.&nbsp

6.

The principle of Art concerned with the size relationships of one part to another.

A.&nbsp

B.&nbsp

C.&nbsp

D.&nbsp

7.

How many principles of art are there?

A.&nbsp

B.&nbsp

C.&nbsp

D.&nbsp

8.

Which principle of art gives viewer the feeling that all elements of the piece form a coherent whole?

A.&nbsp

B.&nbsp

9.

Pattern is the regular arrangement of alternated or repeated elements

A.&nbsp

B.&nbsp

10.

Which of the following is not a principle of art?

A.&nbsp

B.&nbsp

C.&nbsp

D.&nbsp