Prescription Drug Or Pro Football Player?
20 Questions
| Total Attempts: 14
---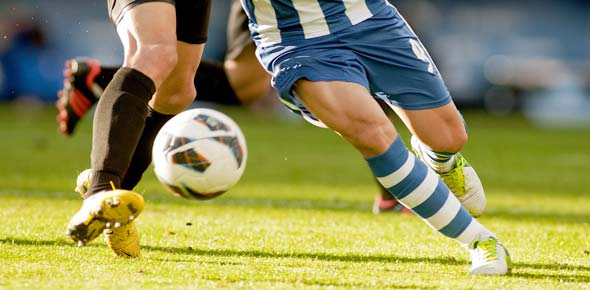 Some NFL players have unusual first names. Some prescription drugs have unusual brand names. Sometimes you can't tell if a word is one or the other. Tykerb? Kenwin? Sprycel? Each of those words is either the first name of a NFL player from the 2009-2010 season, or the brand name of a currently available prescription drug. See if you can tell which is which.
---
1.

Onrea

A.&nbsp

B.&nbsp

Prescription drug brand name

2.

Diyral

A.&nbsp

B.&nbsp

Prescription drug brand name

3.

Plexion

A.&nbsp

B.&nbsp

Prescription drug brand name

4.

Tarka

A.&nbsp

B.&nbsp

Prescription drug brand name

5.

Anquan

A.&nbsp

B.&nbsp

Prescription drug brand name

6.

Creon

A.&nbsp

B.&nbsp

Prescription drug brand name

7.

Sinorice

A.&nbsp

B.&nbsp

Prescription drug brand name

8.

Desowen

A.&nbsp

B.&nbsp

Prescription drug brand name

9.

Aveion

A.&nbsp

B.&nbsp

Prescription drug brand name

10.

Sprycel

A.&nbsp

B.&nbsp

Prescription drug brand name

11.

Zingo

A.&nbsp

B.&nbsp

Prescription drug brand name

12.

Alrex

A.&nbsp

B.&nbsp

Prescription drug brand name

13.

Chinedum

A.&nbsp

B.&nbsp

Prescription drug brand name

14.

Darvon

A.&nbsp

B.&nbsp

Prescription drug brand name

15.

Banzel

A.&nbsp

B.&nbsp

Prescription drug brand name

16.

Lardarius

A.&nbsp

B.&nbsp

Prescription drug brand name

17.

Kenwin

A.&nbsp

B.&nbsp

Prescription drug brand name

18.

Trental

A.&nbsp

B.&nbsp

Prescription drug brand name

19.

Sancuso

A.&nbsp

B.&nbsp

Prescription drug brand name

20.

Android

A.&nbsp

B.&nbsp

Prescription drug brand name