All About Green Environment - 2
---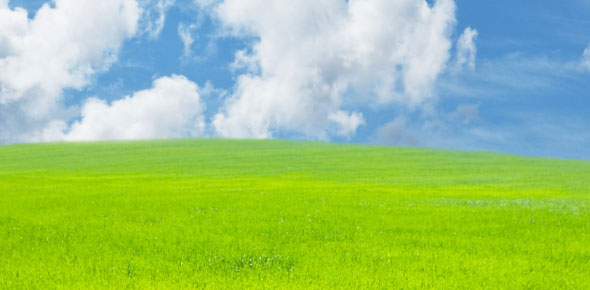 It's time to answer some cool questions about Green Environment Words.
---
1.

Limnology means:

A.

B.

C.

D.

Correct Answer

D. Study Of Fresh Water

Explanation

Limnology is the scientific study of fresh water, including lakes, rivers, ponds, and wetlands. It focuses on understanding the physical, chemical, and biological aspects of these aquatic ecosystems. This field of study involves examining water quality, nutrient cycling, aquatic organisms, and the interactions between different components of the freshwater environment. Limnologists use various methods and techniques to gather data and analyze the health and functioning of freshwater systems. By studying fresh water, limnologists contribute to our understanding of the importance of these ecosystems and help inform conservation and management efforts.

2.

Curb stop means:

A.

B.

C.

D.

Correct Answer

A. Water Valve

Explanation

A curb stop refers to a water valve. It is a type of valve that is typically located underground near the curb or sidewalk in front of a property. It is used to control the flow of water into the property and is commonly used by utility companies or property owners to shut off the water supply in case of emergencies or repairs.

3.

Odor threshold means:

A.

B.

C.

D.

Correct Answer

B. Minimum Odor

Explanation

Odor threshold refers to the lowest concentration of a substance that can be detected by the sense of smell. It is the point at which a scent becomes perceptible to the human nose. This term is commonly used in toxicology to determine the level at which an odor becomes potentially harmful or toxic. In other words, it represents the minimum odor concentration that can be detected by an individual.

4.

Antibody means:

A.

B.

C.

D.

Correct Answer

C. Proteins

Explanation

Antibodies are proteins produced by the immune system in response to the presence of foreign substances, such as bacteria or viruses, in the body. They play a crucial role in identifying and neutralizing these foreign substances to protect the body from infections. Therefore, the correct answer is proteins.

5.

Ground water means:

A.

B.

C.

D.

Correct Answer

D. Aquifer Water

Explanation

Groundwater refers to the water that is found underground in the cracks and spaces in soil, sand, and rocks. It is stored in and moves slowly through underground layers of rock, sand, and gravel called aquifers. Therefore, the correct answer is "Aquifer Water" as it accurately represents the concept of groundwater.

6.

Twig means:

A.

B.

C.

D.

Correct Answer

A. Small Branch

Explanation

Twig means a small branch. It is a slender, flexible shoot or branch of a tree or shrub. Twigs are usually smaller in size compared to the main branches and are often used for various purposes such as crafts, firewood, or as support for plants.

7.

Red tide means:

A.

B.

C.

D.

Correct Answer

A. Toxic Plankton

Explanation

Red tide refers to the phenomenon where there is a rapid growth or bloom of toxic plankton in the ocean, usually causing the water to appear red or brownish in color. These toxic plankton release harmful toxins that can be deadly to marine life and can also cause health issues in humans who consume contaminated seafood or come into contact with the water. Therefore, the correct answer for this question is "Toxic Plankton."

8.

Boiler means:

A.

B.

C.

D.

Correct Answer

D. Steam Producer

Explanation

The term "boiler" refers to a device or equipment that is used to produce steam. It is commonly used in industries, power plants, and heating systems to generate steam by heating water. Therefore, the correct answer is "Steam Producer".

9.

Hydrogeology means:

A.

B.

C.

D.

Correct Answer

D. Groundwater Study

Explanation

Hydrogeology refers to the study of groundwater. It involves understanding the distribution, movement, and quality of water below the Earth's surface. This field focuses on various aspects such as aquifer properties, groundwater flow, and the interaction between surface water and groundwater. By studying hydrogeology, scientists can gain insights into the availability and sustainability of groundwater resources, which are crucial for various human activities such as drinking water supply, agriculture, and industrial use.

10.

Allele means:

A.

B.

C.

D.

Explanation

Allele refers to the different forms or variations of a gene that exist at a specific locus on a chromosome. Genes are segments of DNA that contain instructions for the development and functioning of living organisms. Therefore, allele is the correct answer as it specifically relates to the variations of genes.

11.

Phylogenetics means:

A.

B.

C.

D.

Correct Answer

D. Evolutionary History

Explanation

Phylogenetics refers to the study of evolutionary history. It involves analyzing and comparing genetic and physical characteristics of different organisms to determine their evolutionary relationships and common ancestors. By examining the similarities and differences in their traits, scientists can construct phylogenetic trees or diagrams that illustrate the evolutionary connections between species. This field of study helps in understanding the diversification and evolutionary processes that have shaped life on Earth.

12.

Overburden means:

A.

B.

C.

D.

Correct Answer

D. Clearing Before Mining

Explanation

Overburden refers to the process of removing the top layer of soil and vegetation before mining operations can begin. This is done to access the desired minerals or resources underneath. Clearing before mining involves removing any obstacles or unwanted materials, such as trees, rocks, and debris, to create a clear area for mining activities. It allows for easier access to the mineral deposits and facilitates the extraction process.

13.

Halogen means:

A.

B.

C.

D.

Correct Answer

B. Efficient Lamp

Explanation

Halogen refers to a type of efficient lamp that uses halogen gas to increase the lifespan of the filament and improve the overall efficiency of the lamp. This type of lamp produces a bright white light and is commonly used in automotive headlights, stage lighting, and household lighting fixtures.

14.

Refuse means:

A.

B.

C.

D.

Correct Answer

B. Solid Waste

Explanation

Refuse refers to solid waste, such as garbage or trash, that is discarded and no longer wanted. It includes materials that are no longer useful or valuable and are typically disposed of in landfills or through other waste management methods.

15.

Equilibrium means:

A.

B.

C.

D.

Explanation

Equilibrium refers to a state of balance or stability where opposing forces or factors are equalized. It implies a condition of steadiness, where there is no significant change or deviation. Therefore, the term "steady" accurately represents the concept of equilibrium.