Interesting Quiz On Green Environment Words
---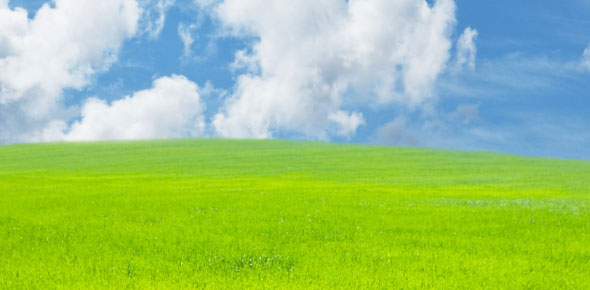 Do you really know everything about Green Environment Words?
---
1.

Population means:

A.

B.

C.

D.

Correct Answer

C. Interbreeding Organisms

Explanation

Population refers to a group of interbreeding organisms of the same species living in a specific area. This term is used in biology to describe a community of individuals that can potentially mate and produce offspring with one another. It emphasizes the concept of genetic exchange within a species, highlighting the interconnectedness and reproductive potential of individuals within a population.

2.

Coal means:

A.

B.

C.

D.

Correct Answer

A. Fossil Fuel

Explanation

Coal is a type of fossil fuel that is formed from the remains of plants that lived and died millions of years ago. It is a non-renewable energy source and is primarily used for electricity generation and industrial processes. Coal is extracted from mines and is burned to release energy, but it also releases harmful pollutants such as carbon dioxide and sulfur dioxide, contributing to air pollution and climate change. Therefore, the correct answer is fossil fuel.

3.

Skim means:

A.

B.

C.

D.

Correct Answer

C. Remove From Surface

Explanation

Skim means to remove from the surface. This term is commonly used when referring to removing impurities or unwanted substances from the surface of a liquid. It involves gently taking off the top layer or film, leaving behind a cleaner or purer substance. Skimming is often done with a spoon or a specialized tool, such as a skimmer, to separate the desired substance from the rest.

4.

Rubbish means:

A.

B.

C.

D.

Correct Answer

C. Solid Waste

Explanation

Rubbish refers to solid waste that is no longer useful or wanted. It includes items such as household waste, discarded materials, and trash. This term does not refer to herbicides or pesticides, which are chemicals used to kill weeds or pests respectively. Additionally, an incinerator is a facility used to burn waste, but it is not the same as rubbish itself. Therefore, the correct answer is solid waste.

5.

Respiration means:

A.

B.

C.

D.

Explanation

Respiration refers to the process of breathing, where oxygen is taken in by an organism and carbon dioxide is expelled. It is an essential process for most living organisms as it allows for the exchange of gases necessary for cellular respiration, which produces energy.

6.

Tamper means:

A.

B.

C.

D.

Explanation

Tamper means to interfere with or make unauthorized changes to something, typically in order to deceive or manipulate. It involves adjusting or altering something in a way that is not intended or allowed. Therefore, "Adjust" is the correct answer as it best captures the meaning of tamper.

7.

Incise means:

A.

B.

C.

D.

Explanation

Incise means to cut into or make a surgical cut. It involves making a precise and deliberate cut, typically in a surgical or medical context. Shrink refers to reducing in size, grow means to increase in size, and beyond means to surpass or exceed something. Therefore, the correct answer is "Cut" as it best represents the meaning of incise.

8.

Uncertainty means:

A.

B.

C.

D.

Explanation

Uncertainty refers to a situation where the outcome or consequences of an event are unknown or unpredictable. It is closely related to risk because both involve the possibility of negative outcomes. Risk is the likelihood of an event occurring and the potential harm or loss associated with it. In uncertain situations, there is a higher level of risk because the outcome is unknown and there is a chance of negative consequences. Therefore, risk is the most appropriate term that represents uncertainty.

9.

Biodiesel means:

A.

B.

C.

D.

Correct Answer

C. Renewable

Explanation

Biodiesel is a renewable fuel source that is derived from organic materials such as vegetable oils and animal fats. It is considered renewable because these organic materials can be replenished through natural processes. Unlike fossil fuels, which are formed over millions of years and are finite in quantity, biodiesel can be continually produced and used without depleting finite resources. Therefore, the correct answer is "Renewable."

10.

Scallion means:

A.

B.

C.

D.

Explanation

Scallion is a type of onion that is commonly used in cooking. It has a mild flavor and is often used as a garnish or ingredient in various dishes. Scallions have long green leaves and a small white bulb, and they are known for their crisp texture. They are often used in salads, soups, stir-fries, and other dishes to add a fresh and onion-like flavor. Therefore, the correct answer for the given question is "Onion".

11.

Oregano means:

A.

B.

C.

D.

Correct Answer

C. Italian Herb

Explanation

Oregano is commonly associated with Italian cuisine and is widely used in Italian dishes such as pizza, pasta sauces, and marinades. It is known for its strong aromatic flavor and is considered a staple herb in Italian cooking. Therefore, the correct answer is Italian Herb.

12.

Granola means:

A.

B.

C.

D.

Explanation

Granola is a type of cereal that is made from rolled oats, nuts, honey or other sweeteners, and sometimes dried fruit. It is typically baked until it becomes crispy and is often eaten as a breakfast food or snack.

13.

Jalapeno means:

A.

B.

C.

D.

Correct Answer

D. Chili Pepper

Explanation

Jalapeno is a type of chili pepper commonly used in Mexican cuisine. It is known for its medium to hot level of spiciness and is often used in salsas, sauces, and as a topping for various dishes. Therefore, the correct answer for the given question is "Chili Pepper."

14.

Commercial sector means:

A.

B.

C.

D.

Correct Answer

D. Business Facilities

Explanation

The commercial sector refers to the part of the economy that is involved in the buying and selling of goods and services. It includes businesses and organizations that are engaged in various economic activities such as manufacturing, trade, finance, and services. Business facilities are an integral part of the commercial sector as they provide the physical infrastructure and resources needed for conducting business operations. This can include office buildings, factories, warehouses, retail stores, and other establishments where commercial activities take place.

15.

Broker means:

A.

B.

C.

D.

Explanation

The correct answer is "Agent". A broker is a person or a firm that acts as an intermediary between buyers and sellers, typically in the context of financial transactions. They facilitate transactions and negotiate deals on behalf of their clients. The term "agent" accurately describes this role as brokers act as representatives or agents for their clients in various industries, such as real estate, insurance, or stock trading.