Interesting Quiz On Green Environment
---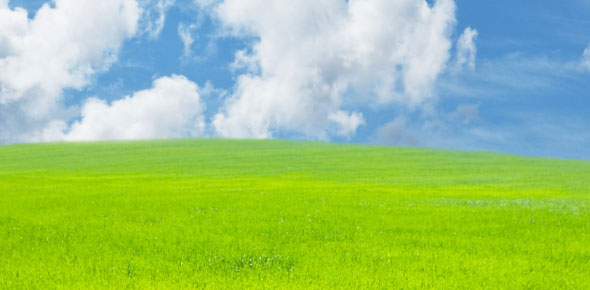 How Much do you know about Green Environment Words?
---
1.

Pathway means:

A.

B.

C.

D.

Correct Answer

C. Physical Course

Explanation

Pathway refers to a physical course or route that can be followed. In this context, it means a physical course. The other options, such as securities, sediment, and filtered water, do not accurately represent the meaning of pathway in this context.

2.

Transport means:

A.

B.

C.

D.

Explanation

The correct answer is "Move" because transportation refers to the act or process of moving people or goods from one place to another. It involves the physical movement of objects or individuals using various modes of transportation such as cars, trains, planes, or ships. The other options, facility, stasis, and jurisdiction, do not accurately represent the concept of transportation.

3.

Humus means:

A.

B.

C.

D.

Explanation

Humus refers to the organic matter in soil that is formed by the decomposition of plant and animal material. It is a dark, nutrient-rich substance that improves soil fertility and structure. Humus helps retain moisture, promotes root growth, and enhances the overall health of plants. Therefore, the correct answer is "Soil."

4.

Waste minimization means:

A.

B.

C.

D.

Correct Answer

D. Less Garbage

Explanation

Waste minimization refers to the practice of reducing the amount of waste generated. In this context, "Less Garbage" is the correct answer as it directly relates to the concept of waste minimization. By producing less garbage, we can reduce the environmental impact and conserve resources. This can be achieved through various methods such as recycling, composting, and adopting sustainable practices to reduce waste generation.

5.

Risk means:

A.

B.

C.

D.

Explanation

Risk refers to the possibility of harm, danger, or negative consequences. It is often associated with potential threats or hazards that can cause damage or loss. In this context, the word "threat" best captures the meaning of risk as it signifies a potential danger or harm that may occur.

6.

Plankton means:

A.

B.

C.

D.

Correct Answer

D. Small Plants And Animals

Explanation

Plankton refers to small plants and animals that float or drift in bodies of water. They are usually microscopic in size and serve as a vital food source for many aquatic organisms. Plankton can be divided into two categories: phytoplankton (plant-like organisms) and zooplankton (animal-like organisms). They play a crucial role in the marine food chain and contribute to the overall health and balance of aquatic ecosystems.

7.

Treatment means:

A.

B.

C.

D.

Correct Answer

B. Methods Of Change

Explanation

Treatment means using different methods or techniques to bring about a change. In this context, it refers to the application of various approaches or strategies to modify or alter something. It could involve implementing controlled burn techniques to manage vegetation, using oxidation processes to remove impurities, or considering different methods to bring about desired changes in a particular situation.

8.

Storage means:

A.

B.

C.

D.

Explanation

Storage means "hold" in this context. It refers to the act of keeping or containing something in a specific place or container. In this case, "hold" is the correct answer as it accurately represents the concept of storage.

9.

Pond means:

A.

B.

C.

D.

Correct Answer

B. Body Of Standing Water

Explanation

Pond is defined as a body of standing water, typically smaller than a lake. It is a natural or artificial water feature that is usually shallow and supports various aquatic plants and animals. Ponds are often found in parks, gardens, and natural habitats, serving as habitats for a wide range of species and contributing to the overall ecosystem.

10.

Noise means:

A.

B.

C.

D.

Correct Answer

C. Volume Changes

11.

Adhesion means:

A.

B.

C.

D.

Explanation

Adhesion refers to the ability of different substances to stick or adhere to each other. It is the force that holds molecules of different substances together when they come into contact. Therefore, the correct answer "Stick" accurately describes the concept of adhesion, as it signifies the action of substances sticking together.

12.

Toxicity means:

A.

B.

C.

D.

Correct Answer

C. Degree Of Harm

Explanation

Toxicity refers to the degree of harm or damage that a substance can cause. It is a measure of how poisonous or harmful a substance is to living organisms.

13.

Irrigation means:

A.

B.

C.

D.

Correct Answer

B. Water Application

Explanation

Irrigation refers to the process of supplying water to crops or plants to help them grow and thrive. It involves the controlled application of water to the soil, usually through channels, pipes, or sprinklers, to ensure that plants receive the necessary amount of moisture for their optimal growth. This helps to compensate for insufficient rainfall or dry conditions, ensuring that plants have enough water to carry out essential biological processes such as photosynthesis and nutrient uptake.

14.

Nectarivore means:

A.

B.

C.

D.

Correct Answer

C. Eats Nectar

Explanation

Nectarivore refers to an organism that consumes nectar as its primary source of nutrition. Nectar is a sweet liquid found in flowers, and nectarivores, such as hummingbirds and bees, have specialized adaptations to extract and consume this sugary substance. They have long tongues or proboscises to reach deep into flowers and obtain the nectar. Therefore, the correct answer is "Eats Nectar."

15.

Import means:

A.

B.

C.

D.

Correct Answer

B. Bring In

Explanation

The word "import" means to bring in something from another country or place. In this context, "bring in" is the most suitable explanation for the word "import" as it accurately describes the action of bringing something into a particular location. "Funnel Cloud" refers to a tornado, "controlled reaction" is a scientific term, and "test tube" is a laboratory equipment, none of which relate to the meaning of "import".