Trivia On Green Environment - 2
---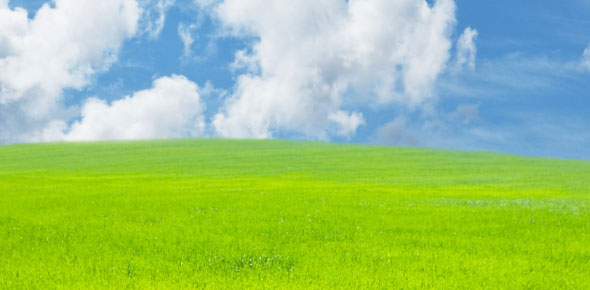 Do you really know everything about Green Environment Words?
---
1.

Marsh gas means:

A.

B.

C.

D.

Correct Answer

C. Potentially Explosive

Explanation

Marsh gas, also known as methane, is a colorless and odorless gas that is produced from the decomposition of organic matter in marshes and other wetland areas. It is highly flammable and can form explosive mixtures with air. Therefore, the term "potentially explosive" accurately describes marsh gas. The other options, such as coke oven, coal, and peat, are not directly related to the explosive nature of marsh gas.

2.

Specialty products means:

A.

B.

C.

D.

Correct Answer

B. Made In Small Quantities

Explanation

Specialty products refer to goods that are produced in limited quantities. These products are often unique, exclusive, and cater to a specific niche market. They are not mass-produced like regular goods and are typically made with high-quality ingredients or materials. By being made in small quantities, specialty products maintain their exclusivity and appeal to consumers who are seeking something different or of higher value.

3.

Cyclone means:

A.

B.

C.

D.

Correct Answer

A. Hurricane

Explanation

A cyclone refers to a weather phenomenon characterized by a large-scale circulation system with low atmospheric pressure, strong winds, and heavy rainfall. While cyclones can occur in different parts of the world, the term "hurricane" specifically refers to cyclones that form over the Atlantic Ocean or the eastern Pacific Ocean. Therefore, "hurricane" is the correct answer as it accurately defines a cyclone in a specific geographical context.

4.

Oil shale means:

A.

B.

C.

D.

Explanation

Oil shale refers to a type of sedimentary rock that contains a significant amount of organic matter, mainly kerogen. When heated, this rock releases hydrocarbons, which can be extracted and processed into oil. Therefore, the correct answer is "Rock" as oil shale is primarily composed of sedimentary rock rather than water, dust, or organic matter.

5.

Barley malt means:

A.

B.

C.

D.

Correct Answer

A. Sweetener

Explanation

Barley malt is a sweetener made from sprouted barley grains. It is commonly used as a natural sweetener in various food and beverage products, including baked goods, cereals, and drinks. Barley malt has a rich, malty flavor and is often used to enhance the taste and add sweetness to recipes. It is a popular alternative to refined sugar and artificial sweeteners, as it is considered to be a healthier option due to its natural composition and lower glycemic index.

6.

Charcoal means:

A.

B.

C.

D.

Correct Answer

D. Coal Made From Wood

Explanation

Charcoal is a type of fuel that is obtained by heating wood in the absence of oxygen. This process, known as pyrolysis, removes the volatile components from the wood, leaving behind a carbon-rich substance. Charcoal is commonly used as a cooking fuel due to its high heat output and long burning time. Therefore, the correct answer is "Coal Made From Wood."

7.

Orientation means:

A.

B.

C.

D.

Correct Answer

A. Points On A Compass

Explanation

Orientation refers to the act of determining one's position or direction in relation to the points on a compass. It involves understanding the cardinal directions such as north, south, east, and west, and using them as a reference to navigate or locate oneself in a particular space or environment. This knowledge of points on a compass is crucial for various activities like hiking, sailing, or simply finding one's way in an unfamiliar place.

8.

Bacterioplankton means:

A.

B.

C.

D.

Correct Answer

A. Bacteria In Water

Explanation

Bacterioplankton refers to the community of bacteria that live in aquatic environments, specifically in water bodies such as lakes, rivers, and oceans. These bacteria play a crucial role in the ecosystem as they are responsible for decomposing organic matter, recycling nutrients, and serving as a food source for other organisms. Therefore, the correct answer is "Bacteria In Water".

9.

Azimuth means:

A.

B.

C.

D.

Correct Answer

B. Distance

10.

Side fin means:

A.

B.

C.

D.

Correct Answer

A. Vertical Shade

Explanation

A side fin refers to a vertical shade. This suggests that it is a structure or device that provides shade in a vertical direction. It is important to note that the other options provided, such as open landfill, cleaning agent, and oil spill, do not accurately describe what a side fin means.

11.

Amoeba means:

A.

B.

C.

D.

Correct Answer

A. Simple Organism

Explanation

Amoeba is a single-celled organism that belongs to the group of protists. It is considered a simple organism because it lacks specialized structures and performs basic life functions such as reproduction and feeding. Amoebas are found in various aquatic environments, including freshwater and marine habitats. They obtain their nutrients by engulfing food particles through a process called phagocytosis. Therefore, "Simple Organism" is an appropriate explanation for the term "Amoeba".

12.

Predator means:

A.

B.

C.

D.

Explanation

The term "predator" refers to an organism that hunts and feeds on other organisms. It is commonly used to describe animals that actively search and capture their prey for survival. In this context, "predator" is synonymous with "hunter."

13.

Sow means:

A.

B.

C.

D.

Correct Answer

D. Female Pig

Explanation

The correct answer is "Female Pig" because "sow" is a noun that refers to a fully grown female pig, especially one that has given birth to piglets. It is commonly used in the context of pig farming and agriculture. Therefore, out of the given options, "Female Pig" is the most appropriate definition for the term "sow".

14.

Meal replacement means:

A.

B.

C.

D.

Correct Answer

B. Supplements

Explanation

Meal replacement refers to the practice of consuming a specially formulated product, such as a shake or bar, as a substitute for a traditional meal. These products are designed to provide essential nutrients and calories, making them a convenient option for individuals who are unable to or prefer not to consume a regular meal. The term "supplements" accurately describes these meal replacement products as they are intended to supplement or replace a meal.

15.

Vinaigrette means:

A.

B.

C.

D.

Correct Answer

A. Oil And Vinegar

Explanation

Vinaigrette refers to a type of salad dressing made by combining oil and vinegar. It is a classic combination that provides a tangy and flavorful taste to salads. The mixture of oil and vinegar creates a balanced dressing with a smooth texture. This combination is commonly used in various cuisines to enhance the flavor of salads and other dishes.