Cool Quiz On Green Environment Words
---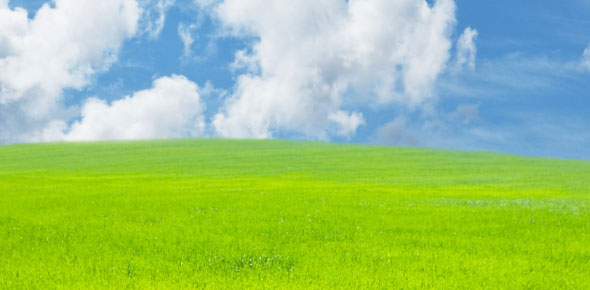 This quiz is about the green environment and its elements.
---
1.

Biodiversity means:

A.&nbsp

B.&nbsp

C.&nbsp

D.&nbsp

Correct Answer

B. Organism Variety

Explanation

Biodiversity refers to the variety of organisms in a given ecosystem or on Earth as a whole. It encompasses the diversity of species, genes, and ecosystems. This includes the different types of plants, animals, and microorganisms that exist, as well as the genetic variations within each species. Biodiversity is important for maintaining the balance of ecosystems, as different organisms play vital roles in processes such as nutrient cycling, pollination, and pest control. It also provides humans with various benefits, including food, medicine, and ecosystem services.

2.

Sewage means:

A.&nbsp

B.&nbsp

C.&nbsp

D.&nbsp

Explanation

Sewage refers to waste, such as human excrement and wastewater, that is carried away through a system of pipes and drains. It is not related to peat, lagoon, or screen. Sewage is a form of waste that needs to be properly managed and treated to prevent pollution and health hazards.

3.

Bog means:

A.&nbsp

B.&nbsp

C.&nbsp

D.&nbsp

Explanation

A bog is a type of wetland characterized by its waterlogged and acidic conditions. It is typically found in areas with poor drainage, such as marshes or swamps, and is often covered in thick layers of peat moss. Bogs are known for their unique plant communities, including sphagnum moss, heather, and carnivorous plants like sundews and pitcher plants. They play an important role in water filtration and carbon storage, as well as providing habitat for various species of birds, insects, and amphibians.

4.

Conservation means:

A.&nbsp

B.&nbsp

C.&nbsp

D.&nbsp

Correct Answer

B. Preserving And Renewing

Explanation

Conservation refers to the practice of preserving and renewing natural resources, such as water, energy, and wildlife, in order to sustain their availability for future generations. It involves using resources wisely, reducing waste, and protecting the environment. This includes activities like recycling, using renewable energy sources, and implementing sustainable farming practices. By preserving and renewing resources, we can ensure their long-term availability and minimize the negative impact on the environment.

5.

Burial ground means:

A.&nbsp

B.&nbsp

C.&nbsp

D.&nbsp

Correct Answer

A. Graveyard

Explanation

A burial ground refers to a graveyard where deceased individuals are laid to rest. It is a designated area where bodies are buried, and it serves as a final resting place for the deceased. This term is commonly used to describe a place where graves are located, and it is associated with funeral rites and mourning practices. The other options listed, such as redemption center, emissions trading, and strips of grass, do not accurately define a burial ground.

6.

Trash means:

A.&nbsp

B.&nbsp

C.&nbsp

D.&nbsp

Explanation

Trash refers to items that are no longer wanted or needed and are typically disposed of. It can include various types of waste such as food scraps, packaging materials, and other discarded items. The term "garbage" is commonly used to describe trash, emphasizing its nature as waste that is no longer useful or valuable. Therefore, the correct answer is "garbage".

7.

Subspecies means:

A.&nbsp

B.&nbsp

C.&nbsp

D.&nbsp

Correct Answer

A. Division

Explanation

Subspecies refers to the division of a species into smaller groups or categories based on specific characteristics or traits. It involves classifying and categorizing organisms within a species into distinct groups that share common characteristics but are different from other groups within the same species. This division helps scientists and researchers in studying and understanding the diversity and variations within a species.

8.

Moisture content means:

A.&nbsp

B.&nbsp

C.&nbsp

D.&nbsp

Correct Answer

B. Amount Of Water

Explanation

Moisture content refers to the amount of water present in a substance. It is a measure of the quantity of water contained within a material, such as soil, food, or wood. Moisture content is an important parameter in various industries, including agriculture, construction, and manufacturing, as it can affect the quality, stability, and performance of products. Monitoring and controlling moisture content is crucial to ensure the desired properties and prevent issues such as mold growth, degradation, or structural damage.

9.

Tolerance means:

A.&nbsp

B.&nbsp

C.&nbsp

D.&nbsp

Correct Answer

A. Permissible Level

Explanation

Tolerance refers to the permissible level of something, indicating the maximum amount or degree that is considered acceptable or allowed. It implies a range within which something is considered to be within acceptable limits or boundaries. In this context, tolerance refers to the acceptable level or limit of something, suggesting that it is within an allowable range or amount.

10.

Global warming means:

A.&nbsp

B.&nbsp

C.&nbsp

Increased Earth Temperature

D.&nbsp

Correct Answer

C. Increased Earth Temperature

Explanation

Global warming refers to the long-term increase in Earth's average surface temperature. It is caused by the accumulation of greenhouse gases in the atmosphere, primarily due to human activities such as burning fossil fuels and deforestation. These gases trap heat from the sun, leading to a rise in temperatures worldwide. This phenomenon has significant impacts on the planet, including melting ice caps, rising sea levels, extreme weather events, and threats to biodiversity.

11.

Compost means:

A.&nbsp

B.&nbsp

C.&nbsp

D.&nbsp

Decomposed Organic Matter

Correct Answer

D. Decomposed Organic Matter

Explanation

Compost refers to decomposed organic matter. It is the result of a natural process called composting, where organic materials such as food scraps, yard waste, and leaves break down over time into a nutrient-rich soil amendment. Composting is an environmentally friendly way to recycle organic waste and create a beneficial product that can be used to improve soil health and fertility. Therefore, the correct answer is decomposed organic matter.

12.

Woody means:

A.&nbsp

B.&nbsp

C.&nbsp

D.&nbsp

Correct Answer

A. Contains Wood

Explanation

The word "Woody" refers to something that contains wood. It is often used to describe objects or materials that are made of or have a significant amount of wood in them. For example, a woody area refers to a place with many trees or a forest. In this context, "woody" is the most appropriate definition as it directly relates to the meaning of the word.

13.

Solubility means:

A.&nbsp

B.&nbsp

C.&nbsp

D.&nbsp

Correct Answer

C. Dissolving Capacity

Explanation

Solubility refers to the ability of a substance to dissolve in a solvent. It is a measure of the substance's dissolving capacity, indicating how much of it can be dissolved in a given amount of solvent. Solubility is influenced by factors such as temperature and pressure, and it is often expressed as grams of solute per liter of solvent.

14.

Oxidation pond means:

A.&nbsp

B.&nbsp

C.&nbsp

D.&nbsp

Correct Answer

D. Sewage Lagoon

Explanation

An oxidation pond refers to a sewage lagoon. It is a treatment system used for wastewater or sewage treatment. In this system, organic matter in the sewage is decomposed by microorganisms through a natural process of oxidation. The sewage lagoon allows for the settlement of solids and the breakdown of organic materials, resulting in the purification of the wastewater before it is discharged or reused. This method is commonly used in rural areas or small communities where centralized sewage treatment plants may not be available.

15.

Coagulation means:

A.&nbsp

Environmental Regulations

B.&nbsp

C.&nbsp

D.&nbsp

Correct Answer

B. Clumping Particles

Explanation

Coagulation refers to the process of clumping particles together. In environmental regulations, coagulation is used to remove pollutants from water by causing the particles to come together and form larger, easier-to-remove clumps. This helps in the removal of impurities and improves the overall quality of water. Therefore, the correct answer is "Clumping Particles".