Amazing Quiz On Green Environment Words
---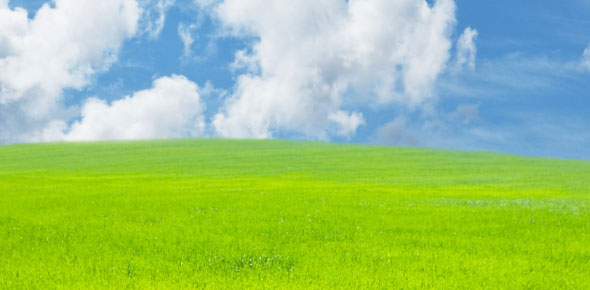 This is a brief quiz on the basics of general knowledge.
---
1.

Beet greens means:

A.

B.

C.

D.

Correct Answer

D. Leafy Tops

Explanation

Beet greens refer to the leafy tops of the beet plant. These are the green and leafy parts that grow above the ground. They are often harvested and used in cooking, as they are nutritious and have a slightly bitter taste. The other options listed, such as beet seeds, beans, and green beets, do not accurately describe beet greens.

2.

Substation means:

A.

B.

C.

D.

Correct Answer

A. Grid Point

Explanation

Substation refers to a grid point in the context of electrical power distribution. It is a part of the power grid where voltage is transformed and regulated before being distributed to consumers. Substations play a crucial role in maintaining the stability and reliability of the electrical grid by ensuring that the voltage levels are suitable for transmission and distribution. They also serve as points of control for monitoring and managing the flow of electricity. Therefore, the term "Grid Point" accurately describes the function and purpose of a substation.

3.

Daylighting means:

A.

B.

C.

D.

Correct Answer

A. Natural Light

Explanation

Daylighting refers to the practice of using natural light to illuminate indoor spaces. It involves utilizing windows, skylights, and other openings to allow sunlight to enter a building, reducing the need for artificial lighting during the day. Natural light not only provides sufficient brightness but also offers various benefits such as improved mood, increased productivity, and reduced energy consumption. It is a sustainable and cost-effective way to light up spaces while creating a connection with the outdoors.

4.

Hygas means:

A.

B.

C.

D.

Correct Answer

A. Gas From Coal

Explanation

Hygas refers to the production of gas from coal. This process involves converting coal into a gas mixture that can be used as a fuel source. It is an alternative to traditional coal burning, as it produces fewer emissions and can be used in various applications such as electricity generation and heating.

5.

Kilowatthour means:

A.

B.

C.

D.

Correct Answer

A. One Thousand Watthours

Explanation

A kilowatthour is a unit of energy equal to 1,000 watthours. It is used to measure the amount of electrical energy consumed over a period of time. The prefix "kilo-" denotes a factor of 1,000, so a kilowatthour is 1,000 times larger than a watthour. Therefore, the correct answer is "One Thousand Watthours."

6.

Greenwashing means:

A.

B.

C.

D.

Correct Answer

A. Misleading

Explanation

Greenwashing refers to the practice of misleadingly promoting products, services, or organizations as environmentally friendly or sustainable, when in reality they may not be. This can involve making false or exaggerated claims about the environmental benefits of a product or engaging in deceptive marketing tactics to create a positive green image. Greenwashing aims to deceive consumers into thinking that a company or product is more environmentally responsible than it actually is, often for the purpose of increasing sales or improving public perception.

7.

Cast silicon means:

A.

B.

C.

D.

Correct Answer

A. Crystallized

Explanation

Cast silicon refers to silicon that has been crystallized. Crystallization involves the transformation of the silicon from a liquid state to a solid state with a regular, repeating atomic structure. This process results in the formation of crystals, which can have various shapes and sizes depending on the conditions under which the crystallization occurs. Cast silicon is often used in the production of electronic devices and solar panels due to its desirable electrical and optical properties.

8.

Eco-bag means:

A.

B.

C.

D.

Correct Answer

D. Organic Tote

Explanation

An eco-bag is a type of bag that is designed to be environmentally friendly and sustainable. It is commonly made from natural materials such as cotton or hemp, and is reusable and biodegradable. The term "organic tote" accurately describes an eco-bag, as it emphasizes the bag's organic and natural properties, as well as its purpose as a carry-all tote bag.

9.

Renewable energy resource means:

A.

B.

C.

D.

Correct Answer

B. Naturally Replenishing

Explanation

Renewable energy resource refers to a source of energy that can be naturally replenished over a relatively short period of time. This means that the energy source can be continuously and sustainably produced without being depleted. Examples of renewable energy resources include solar power, wind power, hydropower, and biomass. These sources of energy can be harnessed and utilized without causing long-term harm to the environment or depleting finite resources.

10.

Natto means:

A.

B.

C.

D.

Correct Answer

C. Fermented Soybeans

Explanation

Natto is a traditional Japanese dish made from fermented soybeans. It has a distinct taste and texture, with a strong, pungent smell. Fermentation is a process that involves the breakdown of carbohydrates by bacteria or yeast, resulting in the production of various compounds that give the food its unique flavor. Therefore, the correct answer is fermented soybeans, as natto is specifically made from fermented soybeans.

11.

Preservative means:

A.

B.

C.

D.

Correct Answer

B. Prevents Spoiling

Explanation

Preservative refers to a substance or process that prevents spoilage. It is used to inhibit the growth of microorganisms, such as bacteria and fungi, in order to extend the shelf life of food products. Preservatives can be added to various types of food and beverages to maintain their quality, freshness, and safety for a longer period of time. By preventing spoilage, preservatives help to prevent the growth of harmful bacteria and maintain the overall integrity of the product.

12.

Green tea means:

A.

B.

C.

D.

Correct Answer

B. Not Fermented

Explanation

Green tea is not fermented, unlike other types of tea such as English Breakfast, Rooibos, and Red Rose. Fermentation is a process that involves the oxidation of tea leaves, which changes their color and flavor. Green tea, on the other hand, undergoes minimal oxidation, preserving its natural green color and resulting in a light and refreshing taste. This lack of fermentation is what distinguishes green tea from other varieties.

13.

Alternating current means:

A.

B.

C.

D.

Correct Answer

A. Reversing Electricity

Explanation

Alternating current refers to the flow of electric charge that periodically changes direction. This means that the flow of electricity reverses its direction at regular intervals, typically in a sine wave pattern. Unlike direct current (DC) which flows in only one direction, alternating current (AC) is commonly used in electrical power systems as it allows for efficient transmission of electricity over long distances. Therefore, the correct answer "Reversing Electricity" accurately describes alternating current and its characteristic of changing direction periodically.

14.

Distributed generation means:

A.

B.

C.

D.

Correct Answer

D. Small Generators

Explanation

Distributed generation refers to the production of electricity by small-scale generators that are located near the point of use, such as homes, businesses, or communities. These small generators are typically decentralized and can include renewable energy sources like solar panels or wind turbines. This approach allows for a more efficient and reliable electricity supply, as power is generated closer to where it is needed, reducing transmission losses and increasing resilience. It also enables the integration of renewable energy into the grid and promotes energy independence at the local level.

15.

Spent liquor means:

A.

B.

C.

D.

Correct Answer

C. Liquid Residue

Explanation

Spent liquor refers to the liquid residue that remains after a chemical process or reaction. It is the leftover liquid that contains dissolved or suspended substances from the process. This term is commonly used in industries such as pulp and paper, where chemicals are used to break down wood fibers. The spent liquor is the byproduct of this process and needs to be properly managed or treated before disposal.