Power Point Presentations
---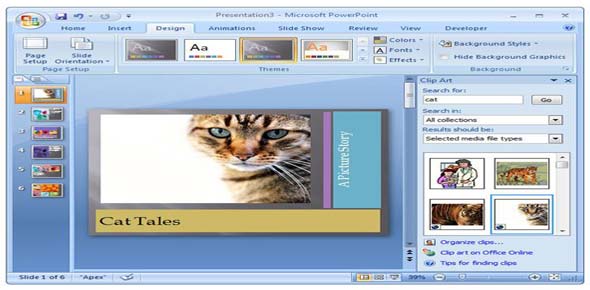 The Microsoft Office bundle allows users to be creative in a plethora of ways, but if you find yourself in need of a well-designed slideshow presentation, then PowerPoint is the application for you! If you want to learn a little about how to operate it, then take the quiz, and we'll fill you in on the essential details of what you need to know. Good luck!
---
1.

Presentation is the process of presenting a topic to an audience

A.&nbsp

B.&nbsp

2.

Many people do not make use of presentation software to support them when they have to give a presentation to others

A.&nbsp

B.&nbsp

3.

Teachers often use presentations so that students have a concise set of notes to copy from the board.

A.&nbsp

B.&nbsp

4.

A presentation cannot be set up to run continuously on a screen.

A.&nbsp

B.&nbsp

5.

Slides from a presentation cannot be printed onto acetates and used with an overhead projector.

A.&nbsp

B.&nbsp

6.

The slide show cannot be printed out in handout form.

A.&nbsp

B.&nbsp

7.

Presentation software does comes with a large range of ready prepared templates.

A.&nbsp

B.&nbsp

8.

There are a large selection of different layouts available.

A.&nbsp

B.&nbsp

9.

A 'master slide' is available so that you can set up things which you wish to appear on every page such as a footer or page numbers or a title.

A.&nbsp

B.&nbsp

10.

The software comes with many different animation effects you would have to purchase these effects seperately.

A.&nbsp

B.&nbsp

11.

Videos can be a ___________ tool in presentations.

12.

A picture is worth a _____________ words. Images can add visual impact to a presentation.