Can You Identify The Correct Pronouns?
10 Questions
| Total Attempts: 467
---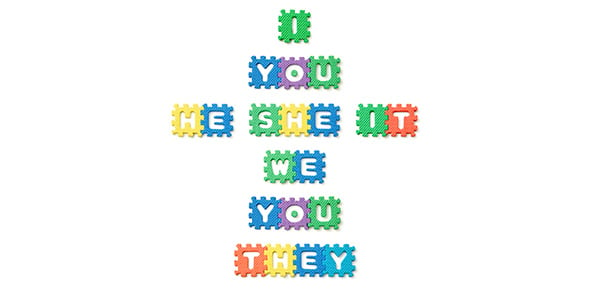 A pronoun is defined as a word that is used as a substitution for a noun which can do everything that nouns can do and are one of the building blocks of a sentence. This quiz has been made to test your knowledge and grammar skills about pronouns. There is a list of questions in which you have to identify correct pronouns. Read the question carefully So, let's try out the quiz. All the best!
---
1.

My name is Peter. ___________ am a boy.

A.&nbsp

B.&nbsp

C.&nbsp

D.&nbsp

E.&nbsp

2.

Mary is a girl. __________ is a student.

A.&nbsp

B.&nbsp

C.&nbsp

D.&nbsp

E.&nbsp

3.

Michael is a man. _________ is a doctor.

A.&nbsp

B.&nbsp

C.&nbsp

D.&nbsp

E.&nbsp

4.

John and Ann are my brothers. _______________ are generous.

A.&nbsp

B.&nbsp

C.&nbsp

D.&nbsp

E.&nbsp

5.

John and I are generous. __________ like to offer presents.

A.&nbsp

B.&nbsp

C.&nbsp

D.&nbsp

E.&nbsp

6.

Brian's mother told him to take out the garbage.

A.&nbsp

B.&nbsp

C.&nbsp

D.&nbsp

7.

This is the book the salesclerk suggested.

A.&nbsp

B.&nbsp

C.&nbsp

D.&nbsp

8.

The twins announced they were going to the movies.

A.&nbsp

B.&nbsp

C.&nbsp

D.&nbsp

9.

Mandy taught herself to ride a bike.

A.&nbsp

B.&nbsp

C.&nbsp

D.&nbsp

10.

Which ice cream flavour is Peter's favourite?

A.&nbsp

B.&nbsp

C.&nbsp

D.&nbsp