Can You Identify The Simple Past Tense?
10 Questions
| Total Attempts: 996
---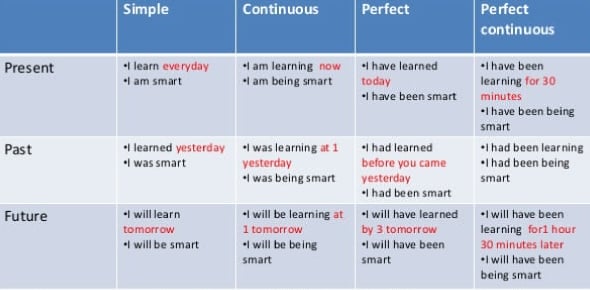 Tenses are formed by using certain forms of verbs, particularly in their conjugation patterns. The simple past tense is used to state things occurred in past or existed before now. Take this quiz to test your grammatical skills and knowledge about simple past in English both in negative and interrogative sentences. So, let's try out the quiz. All the best!
---
1.

My family and I ... in London when I was young

A.&nbsp

B.&nbsp

C.&nbsp

D.&nbsp

2.

We _______some sandwiches and fresh fruit to eat for lunch yesterday.

A.&nbsp

B.&nbsp

C.&nbsp

D.&nbsp

3.

They wanted to_______ a movie but there were no more tickets.

A.&nbsp

B.&nbsp

C.&nbsp

D.&nbsp

4.

He didn't ... me because I was behind the tree.

A.&nbsp

B.&nbsp

C.&nbsp

D.&nbsp

5.

When did they _______ back to their country?

A.&nbsp

B.&nbsp

C.&nbsp

D.&nbsp

6.

They _________ back to their country last month.

A.&nbsp

B.&nbsp

C.&nbsp

D.&nbsp

7.

Did you _________lots of interesting photos on your holiday?

A.&nbsp

B.&nbsp

C.&nbsp

D.&nbsp

8.

We had a great time and we _______ lots of fun and exciting things.

A.&nbsp

B.&nbsp

C.&nbsp

D.&nbsp

9.

Why _______ you finish your math homework last week?

A.&nbsp

B.&nbsp

C.&nbsp

D.&nbsp

10.

He _________see a dentist yesterday because he had a toothache.

A.&nbsp

B.&nbsp

C.&nbsp

D.&nbsp