Who Is Your Godly Parent ?
10 Questions
| Attempts: 284
---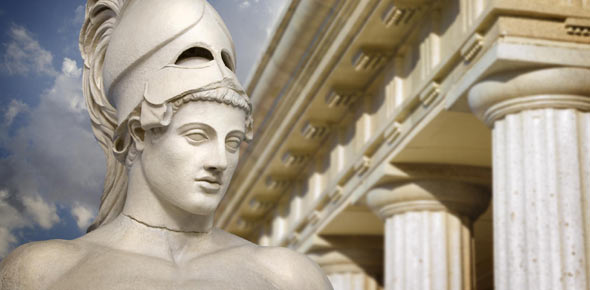 This quiz is made to determine who is your godly parent (if you believe in Greek mythology ). This quiz tells you if you were a demigod which cabin you would be and in and what your personalities would have been.
---
You May Get
Aphrodite
You are always admiring yourself or looking in a mirror . You love shoppings and having makeovers . You live in Cabin 9.
Demeter
As the son/daughter of Demeter you love gardening and planting . You also like being outdoors and spending time in the sun . You live in Cabin 10 .
& many more results.
Start this quiz
to find your result.
1.

What is your favorite color ?

A.&nbsp

B.&nbsp

C.&nbsp

D.&nbsp

E.&nbsp

F.&nbsp

G.&nbsp

H.&nbsp

I.&nbsp

J.&nbsp

K.&nbsp

L.&nbsp

2.

What is your favorite hobby ?

A.&nbsp

B.&nbsp

C.&nbsp

D.&nbsp

E.&nbsp

F.&nbsp

G.&nbsp

H.&nbsp

I.&nbsp

J.&nbsp

K.&nbsp

L.&nbsp

3.

What is your favorite food ?

A.&nbsp

B.&nbsp

C.&nbsp

D.&nbsp

E.&nbsp

F.&nbsp

G.&nbsp

H.&nbsp

I.&nbsp

J.&nbsp

K.&nbsp

L.&nbsp

4.

What is your favorite weapon to use or what range is your favorite number in ?

A.&nbsp

B.&nbsp

C.&nbsp

D.&nbsp

E.&nbsp

F.&nbsp

G.&nbsp

H.&nbsp

I.&nbsp

J.&nbsp

K.&nbsp

L.&nbsp

5.

What is your favorite dessert ?

A.&nbsp

B.&nbsp

C.&nbsp

D.&nbsp

E.&nbsp

F.&nbsp

G.&nbsp

H.&nbsp

I.&nbsp

J.&nbsp

K.&nbsp

L.&nbsp

6.

What is your favorite drink ?

A.&nbsp

B.&nbsp

C.&nbsp

D.&nbsp

E.&nbsp

F.&nbsp

G.&nbsp

H.&nbsp

I.&nbsp

J.&nbsp

K.&nbsp

L.&nbsp

7.

What is your favorite animal ?

A.&nbsp

B.&nbsp

C.&nbsp

D.&nbsp

E.&nbsp

F.&nbsp

G.&nbsp

H.&nbsp

I.&nbsp

J.&nbsp

K.&nbsp

L.&nbsp

8.

What is your favorite minor god/goddess ?

A.&nbsp

B.&nbsp

C.&nbsp

D.&nbsp

E.&nbsp

F.&nbsp

G.&nbsp

H.&nbsp

I.&nbsp

J.&nbsp

K.&nbsp

L.&nbsp

9.

What is your favorite insect ?

A.&nbsp

B.&nbsp

C.&nbsp

D.&nbsp

E.&nbsp

F.&nbsp

G.&nbsp

H.&nbsp

I.&nbsp

J.&nbsp

K.&nbsp

L.&nbsp

10.

What is your favorite instrument ?

A.&nbsp

B.&nbsp

C.&nbsp

D.&nbsp

E.&nbsp

F.&nbsp

G.&nbsp

H.&nbsp

I.&nbsp

J.&nbsp

K.&nbsp

L.&nbsp