Which Warrior Cat Clan Do You Belong To?
7 Questions
| Attempts: 110
---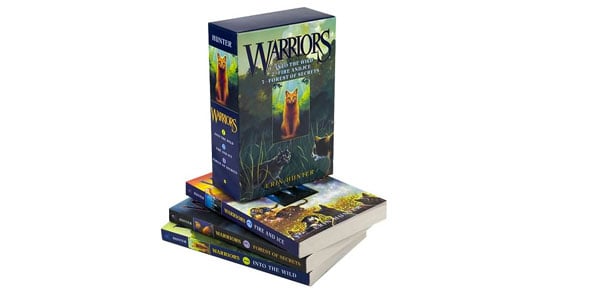 This is a quiz to test which clan you are in that I have made up! Let's take this quiz and find out now!
---
You May Get
LightningClan
You are a brave and powerful warrior, ruled by , TIGERSTAR. You have a powerful personality wanting to rule over everyone.
CaveClan
You are shy but show good skills in fighting, ruled by, MISTYSTAR.
& many more results.
Start this quiz
to find your result.
1.

Who would you want as a mate?

A.&nbsp

B.&nbsp

C.&nbsp

D.&nbsp

E.&nbsp

2.

Which clan would you want to be in?

A.&nbsp

B.&nbsp

C.&nbsp

D.&nbsp

E.&nbsp

3.

Would you be loyal to your clan?

A.&nbsp

B.&nbsp

C.&nbsp

D.&nbsp

E.&nbsp

4.

If StarClan sent you a prophecy what would you do?

A.&nbsp

B.&nbsp

C.&nbsp

D.&nbsp

Dont even bother to do anything

E.&nbsp

5.

What would you want for fresh-kill?

A.&nbsp

B.&nbsp

C.&nbsp

D.&nbsp

E.&nbsp

6.

Would you ever betray your clan?

A.&nbsp

B.&nbsp

7.

Which cat would you like to be?

A.&nbsp

B.&nbsp

C.&nbsp

D.&nbsp

E.&nbsp

F.&nbsp

G.&nbsp

H.&nbsp

I.&nbsp

J.&nbsp

K.&nbsp

L.&nbsp

M.&nbsp

N.&nbsp

O.&nbsp