Which Cabin From Camp Half-blood Do You Belong In?
7 Questions
| Attempts: 338
---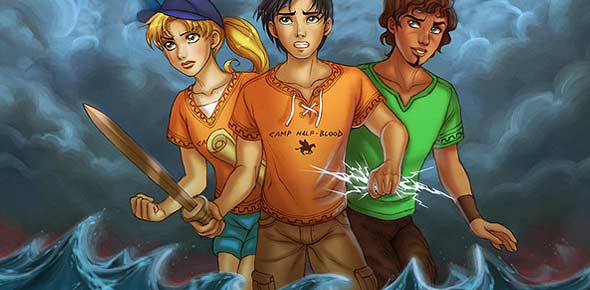 Welcome to camp half-blood! We've been told by your "guardian" that you're a half-blood, half god half human. So we've found a way to help your godly parents claim you. Just take this test and remember to answer honestly. Good luck and see you at the campfire tonight!
---
You May Get
Apollo
God of sun, prophecy, music, and healing. Your godly parent usually thinks of himself as #1, that's why he took so many jobs. Skilled children of Apollo can bend light and make themselves invisible! Your cabin is #7.
Aphrodite
Goddess of love and beauty. Your godly parent is the definition of beautiful. Some children of Aphrodite can use charmspeak, an ability that lets you get whatever you want. Your cabin is #10.
& many more results.
Start this quiz
to find your result.
1.

What's your favorite season?

A.&nbsp

B.&nbsp

C.&nbsp

D.&nbsp

2.

In what place would you be happiest in?

A.&nbsp

B.&nbsp

C.&nbsp

D.&nbsp

E.&nbsp

F.&nbsp

3.

What is your favorite element?

A.&nbsp

B.&nbsp

C.&nbsp

D.&nbsp

4.

What is your favorite time of day?

A.&nbsp

B.&nbsp

C.&nbsp

D.&nbsp

5.

Which parent are you closest to?

A.&nbsp

B.&nbsp

C.&nbsp

D.&nbsp

6.

What's your favorite animal?

A.&nbsp

B.&nbsp

C.&nbsp

D.&nbsp

E.&nbsp

F.&nbsp

G.&nbsp

H.&nbsp

I.&nbsp

J.&nbsp

K.&nbsp

L.&nbsp

M.&nbsp

7.

What's your favorite color?

A.&nbsp

B.&nbsp

C.&nbsp

D.&nbsp

E.&nbsp

F.&nbsp

G.&nbsp

H.&nbsp

I.&nbsp

J.&nbsp

K.&nbsp

L.&nbsp

M.&nbsp