How Much Do You Actually Know About National Payroll Week?
10 Questions
| Total Attempts: 930
---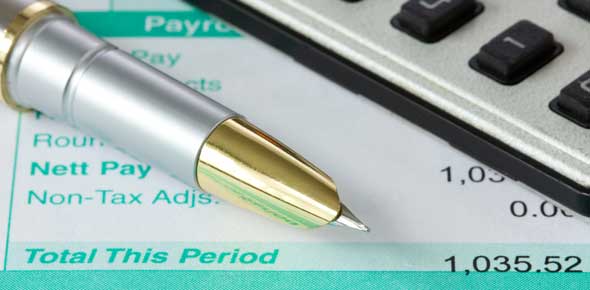 In the United States, The American Payroll Association, the Chartered Institute of Payroll Professionals (CIPP) in the UK and the Canadian Payroll Association in Canada organize and host the National Payroll Week(NPA), which is a national awareness campaign held yearly during the week of Labor Day. The main objective of this campaign is to acknowledge and eulogise the efforts of professionals. This quiz has been developed to test your knowledge about the payroll industry. So, let's try out the quiz. All the best!
---
1.

How many states do not have Individual Income Tax?

A.&nbsp

B.&nbsp

C.&nbsp

D.&nbsp

E.&nbsp

2.

What was the first Federal Minimum Wage?

A.&nbsp

B.&nbsp

C.&nbsp

D.&nbsp

E.&nbsp

3.

When were the words "In God we Trust" first printed on U.S. paper currency?

A.&nbsp

B.&nbsp

C.&nbsp

D.&nbsp

E.&nbsp

4.

Is Vacation, Sick and/or Holiday pay guarenteed under FLSA?

5.

When was National Payroll Week created?

A.&nbsp

B.&nbsp

C.&nbsp

D.&nbsp

6.

What does PAYE stand for?

A.&nbsp

B.&nbsp

C.&nbsp

D.&nbsp

7.

According to research by the Chartered Institute of Payroll Professionals, what percentage of the population admits to not having a pension?

A.&nbsp

B.&nbsp

C.&nbsp

D.&nbsp

8.

What is the basic rate percentage of Income Tax?

A.&nbsp

B.&nbsp

C.&nbsp

D.&nbsp

9.

True or False During shorter months, e.g. February, your salary will be less?

A.&nbsp

B.&nbsp

10.

How many weeks statutory maternity leave are you entitled to?

A.&nbsp

B.&nbsp

C.&nbsp

D.&nbsp