Twilight Quiz: Which Cullen Are You?
7 Questions
| Total Attempts: 53
---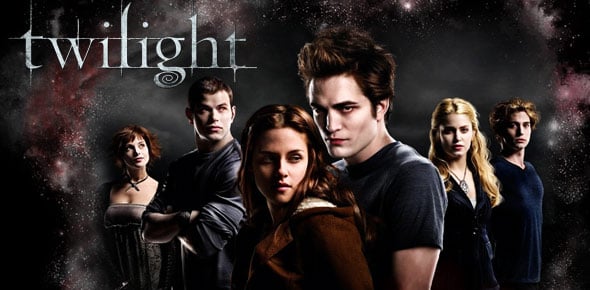 ---
You May Get
Alice Cullen
You are very talkative, hyper, and super sweet! You are kind to others but when it involves people you care about you will tear heads off.
Esme Cullen
You are sweet, loving and are filled with compassion for other, though your patience maybe tested sometimes, but you don't easily lose your temper.
Edward Cullen
Tall, brooding, hot and sexy, overprotective and a bit over bearing but your heart is in the right place.... You love fast cars and mostly dress in jeans and T-shirts.
Jasper Cullen
Blonde, sexy, and brooding. You try to please everyone and make other people feel good. You generally dress in light colors like blue and, etc. Sometimes other people's emotions overwhelm you.
Emmett Cullen
Irresponsible, fun-loving, you are a joker, but when things become serious, you will always be there when needed.
Carlisle Cullen
You are pleasant to be around, you have a calming effect and are always ready to help.
Bella Swan (Cullen)
You dress in warm, beautiful colors and are nice a bit self-conscious but everyone else thinks you are beautiful... You worry about others a lot, and you are sometimes quiet and sometimes talkative.
Rosalie Hale
You bathe in beauty, and you know it! You are very calm and controlled but are very fun to party with. You know how to have a good time, but when it comes down to it, you will be there for others, you can be a bit selfish but also selfless.
1.

If you were to have any car among these, which one would it be?

A.&nbsp

B.&nbsp

C.&nbsp

D.&nbsp

E.&nbsp

F.&nbsp

G.&nbsp

2.

What's your favorite eye color?

A.&nbsp

B.&nbsp

C.&nbsp

D.&nbsp

E.&nbsp

F.&nbsp

G.&nbsp

3.

One of your worst traits is?

A.&nbsp

B.&nbsp

C.&nbsp

D.&nbsp

E.&nbsp

F.&nbsp

G.&nbsp

4.

What would you say is your best asset?

A.&nbsp

B.&nbsp

C.&nbsp

D.&nbsp

E.&nbsp

F.&nbsp

Your compassion for others

G.&nbsp

H.&nbsp

5.

What's your favorite hobby?

A.&nbsp

B.&nbsp

C.&nbsp

Being with your loved one

D.&nbsp

E.&nbsp

F.&nbsp

G.&nbsp

H.&nbsp

6.

If you were to choose a hairstyle from above, what would it be?

A.&nbsp

B.&nbsp

C.&nbsp

D.&nbsp

E.&nbsp

F.&nbsp

G.&nbsp

H.&nbsp

Does it even matter in this context?

7.

What kind of music do you love the most?

A.&nbsp

B.&nbsp

C.&nbsp

D.&nbsp

E.&nbsp

F.&nbsp

G.&nbsp