Maximum Ride Novel Quiz: Trivia!
10 Questions
| Total Attempts: 220
---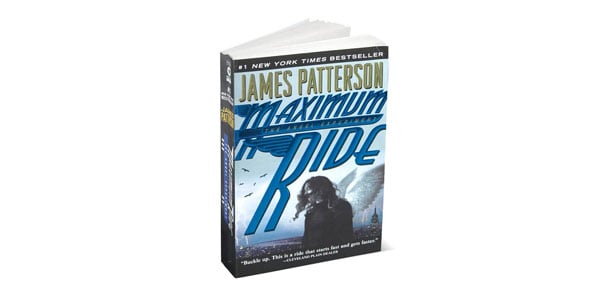 Have you read the Maximum ride novel? The book tells the story of Max and the members of the flock who were genetically engineered and have wings. She doesn't have it easy and the weight of having to save the world from her father figure. In this quiz you will get to test out just how much you remember the book and storyline. Do give it a try and see if you should read the book one more time.
---
1.

Who are Max's parents?

A.&nbsp

B.&nbsp

C.&nbsp

Dr. Martinez and Jeb Batchelder

D.&nbsp

E.&nbsp

2.

What is Iggy's real name?

3.

Who knows how to make fireworks in shapes of letters?

A.&nbsp

B.&nbsp

C.&nbsp

D.&nbsp

E.&nbsp

4.

Who has been exiled from the flock?

A.&nbsp

B.&nbsp

C.&nbsp

D.&nbsp

E.&nbsp

5.

Who plays a mean harmonica?

A.&nbsp

B.&nbsp

C.&nbsp

D.&nbsp

E.&nbsp

6.

Who can breath under water?

A.&nbsp

B.&nbsp

C.&nbsp

D.&nbsp

E.&nbsp

7.

What is something Max eats, loves, and tried to find more of in New York?

A.&nbsp

B.&nbsp

C.&nbsp

D.&nbsp

E.&nbsp

8.

Who, in the flock, could annoy your ears off?

A.&nbsp

B.&nbsp

C.&nbsp

D.&nbsp

E.&nbsp

9.

Here's an easy one, who's blind?

A.&nbsp

B.&nbsp

C.&nbsp

D.&nbsp

E.&nbsp

10.

Who has super spit, in all of the Maximum Ride characters?

A.&nbsp

B.&nbsp

C.&nbsp

D.&nbsp

E.&nbsp