Liverpool FC Players And Trivia
4 Questions
| Total Attempts: 336
---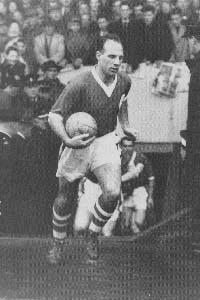 A fiendishly taxing quiz about the men and moments that have shaped the history of england's most sucsessful football club, Liverpool FC
---
1.

Who am I?I am a Liverpool born player, who started my professional career with the Reds. I only played for the first team on 5 occassions, but I did win a European medal during my time at Anfield. I left for Birmingham City, after loan spells with both Fulham and Newcastle. I later spent the bulk of my career at Blackburn Rovers, but also played for Stoke and Halifax Town, where I ended my 16 year career. I was voted onto the list of '100 players who shook the Kop' on the club's official website.

A.&nbsp

B.&nbsp

C.&nbsp

D.&nbsp

E.&nbsp

2.

Identify the player below, who had a pivotal role to play in Liverpool's sustained sucsess between the 60's and 90's;

3.

Which player signed for Liverpool for a fee of £300,000 from Dunfermline in Feburary 1992?

A.&nbsp

B.&nbsp

C.&nbsp

D.&nbsp

E.&nbsp

4.

Which world champion signed for Liverpool and was registered with the club for 37 years without playing a single game?