How Much Do You Know About Human Body Systems?
10 Questions
| Total Attempts: 5224
---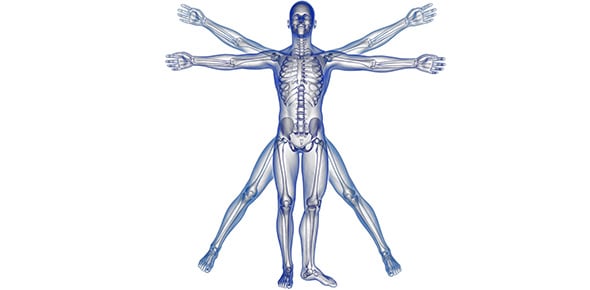 Are you really aware of Human Body Parts and its Functions? If yes, then do attempt this quiz. This quiz will test your knowledge of these six major body systems: circulatory, digestive, nervous, respiratory, excretory, and bones & muscles. So, let's try out the quiz. All the best!
---
1.

The organ shown in the diagram is part of the

A.&nbsp

B.&nbsp

C.&nbsp

D.&nbsp

2.

Nutrients move from the small intestine to the blood through the walls of the

A.&nbsp

B.&nbsp

C.&nbsp

D.&nbsp

3.

Kidneys help the body by

A.&nbsp

Filtering wastes from blood.

B.&nbsp

Removing extra body heat.

C.&nbsp

D.&nbsp

Absorbing waste through the walls of villi.

4.

The muscle that contracts and relaxes so that you can breathe is the

A.&nbsp

B.&nbsp

C.&nbsp

D.&nbsp

5.

What body system is made up of bones, ligaments, and tendons?

A.&nbsp

B.&nbsp

C.&nbsp

D.&nbsp

E.&nbsp

6.

What body system uses the spinal cord and nerves to communicate with the brain?

A.&nbsp

B.&nbsp

C.&nbsp

D.&nbsp

E.&nbsp

7.

What body system helps convert food into energy and nutrients the body can use?

A.&nbsp

B.&nbsp

C.&nbsp

D.&nbsp

E.&nbsp

8.

What body system brings oxygen into the body using the lungs?

A.&nbsp

B.&nbsp

C.&nbsp

D.&nbsp

E.&nbsp

9.

What body system includes the heart, blood, and blood vessels?

A.&nbsp

B.&nbsp

C.&nbsp

D.&nbsp

E.&nbsp

10.

What body system produces hormones to help regulate the other systems of the body?

A.&nbsp

B.&nbsp

C.&nbsp

D.&nbsp

E.&nbsp