Only A True Manga Lover Can Pass This InuYasha Quiz!
10 Questions
| Total Attempts: 378
---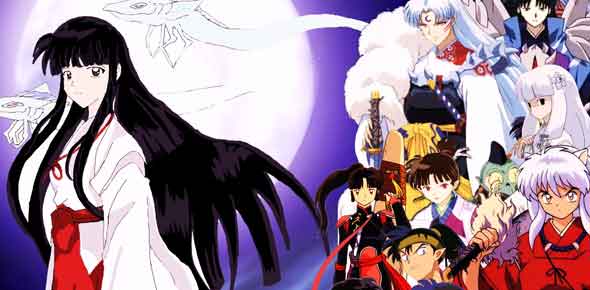 Inuyasha is a Japanese manga/anime series which is written and visualized by Rumiko Takahashi. The story revolves around a 15-year- old schoolgirl from Tokyo, named Kagome Higurashi, who is transferred to the Sengoku period of Japan after falling into a well, where she meets a half dog-demon 'Inuyasha'. Take this quiz to test your knowledge about the characters and events of the story. So, let's try out the quiz. All the best!
---
1.

What is the name of the girl who released Inuyasha?

A.&nbsp

B.&nbsp

C.&nbsp

D.&nbsp

2.

What is the jewels name which everyone is fighting over?

A.&nbsp

B.&nbsp

C.&nbsp

D.&nbsp

3.

So what does Inuyasha want to do when he gets the jewel?

A.&nbsp

B.&nbsp

C.&nbsp

Become a full fledged demon

D.&nbsp

4.

What caused the Shikon jewel to break into pieces?

A.&nbsp

Kagome shooting a foot at it

B.&nbsp

C.&nbsp

Kilala sat on it when she was transformed

D.&nbsp

Kikyo smashed it with a hammer

5.

Who killed Kikyo(twice)?

A.&nbsp

B.&nbsp

C.&nbsp

D.&nbsp

6.

When does Inuyasha lose his demonic powers?

A.&nbsp

B.&nbsp

C.&nbsp

D.&nbsp

7.

What is the name of Inuyasha's sword?

A.&nbsp

B.&nbsp

C.&nbsp

D.&nbsp

8.

What is the name of the perverted monk?

A.&nbsp

B.&nbsp

C.&nbsp

D.&nbsp

9.

What made Inuyasha's sword?

A.&nbsp

B.&nbsp

C.&nbsp

D.&nbsp

10.

Inuyasha is in love with which two people?

A.&nbsp

B.&nbsp

C.&nbsp

D.&nbsp