Can You Pass This Information Literacy Quiz?
10 Questions
| Total Attempts: 808
---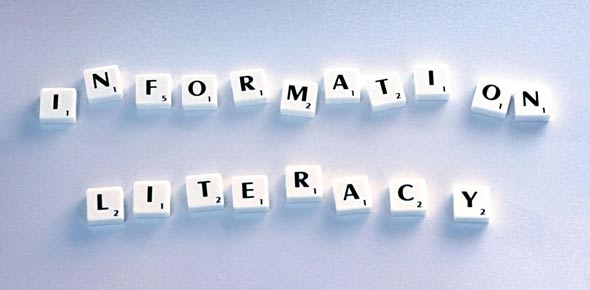 Information Literacy means the ability to know how and when to use information, as well as able to identify, locate, and evaluate that information for the issue or problem at hand. This quiz has been created to test your knowledge about the procedures to gain access to information. So, let's try out the quiz. All the best!
---
1.

What is the term for an online resource that shows what materials a library owns? CHECK ONLY ONE ANSWER.

A.&nbsp

B.&nbsp

C.&nbsp

D.&nbsp

E.&nbsp

2.

If you want to locate good journal articles on a specific topic, which of these is the best way to start? CHECK ONLY ONE ANSWER.

A.&nbsp

B.&nbsp

C.&nbsp

D.&nbsp

3.

What is a term used to describe what a book or journal article is about? CHECK ONLY ONE ANSWER.

A.&nbsp

B.&nbsp

C.&nbsp

D.&nbsp

E.&nbsp

4.

Quill is the official publication of the Society of American Journalists. It publishes reports and short news items on the activities of the organization and its membership. Longer articles deal with developments in print and electronic journalism, for example, discussions of technology, laws and regulations, freedom of information, occupational standards, and education. Published monthly. What type of publication is this? CHECK ONLY ONE ANSWER.

A.&nbsp

B.&nbsp

Professional/trade periodical

C.&nbsp

D.&nbsp

E.&nbsp

5.

If you want to find books that Charlotte Brontë wrote, which search would you do? CHECK ONLY ONE ANSWER.

A.&nbsp

B.&nbsp

C.&nbsp

6.

If you need to find the book The Immortal Life of Henrietta Lacks on the shelf in the Delaware County Community College Library, what information do you need?

A.&nbsp

B.&nbsp

C.&nbsp

D.&nbsp

7.

The type of source that will offer a brief, general treatment of a subject is:

A.&nbsp

B.&nbsp

C.&nbsp

D.&nbsp

8.

The Delaware County Community College Library online catalog allows you to search for items such as:

A.&nbsp

B.&nbsp

C.&nbsp

D.&nbsp

9.

Which search strategy would likely retrieve the fewest citations?

A.&nbsp

B.&nbsp

Women OR suffrage OR education

C.&nbsp

Women AND suffrage AND education

D.&nbsp

10.

Which of the symbols typically allow you to truncate your search term to the root of a word and pick up any ending? Example: to find musical, musician, musicians, and music.

A.&nbsp

B.&nbsp

C.&nbsp

D.&nbsp