How Much Do You Really Know About HTML?
11 Questions
| Total Attempts: 85
---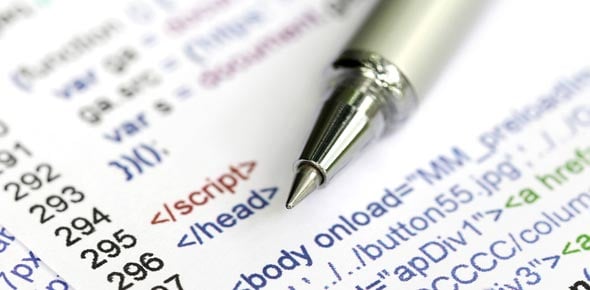 HTML(Hyper Text Markup Language) is used for creating a webpage which can be viewed in a web browser. It includes writing, links, pictures, sound, video and other objects such as an interactive form. This quiz has been made for Programmers and students who are learning HTML. So, let's try out the quiz. All the best!
---
1.

How can you open a link in a new browser window? Use the following as a guide: www.pagesource.com/main.htm Main Page!

2.

What is the correct HTML for making a drop-down list? Use the following: Name: selDOB Option Value: M Option Value: F

3.

What is the correct HTML for inserting an image and a background image? Use the following: Insert an image: logo.gif Insert background image: sky.gif

4.

Syntax of entity declaration is ___________

A.&nbsp

B.&nbsp

C.&nbsp

D.&nbsp

5.

What is the correct format of numeric character reference?

A.&nbsp

B.&nbsp

C.&nbsp

D.&nbsp

6.

What is the format for character entity reference?

A.&nbsp

B.&nbsp

C.&nbsp

D.&nbsp

7.

For entity which term is used by XML?

A.&nbsp

Character entity reference

B.&nbsp

Numeric character reference

C.&nbsp

D.&nbsp

Character and numeric entity reference

8.

Which entity is not defined in XML?

A.&nbsp

B.&nbsp

C.&nbsp

D.&nbsp

9.

Which entity is not for both HTML and XML?

A.&nbsp

B.&nbsp

C.&nbsp

D.&nbsp

10.

Which entity is not for punctuation character?

A.&nbsp

B.&nbsp

C.&nbsp

D.&nbsp

11.

Which entity is for inverted question mark?

A.&nbsp

B.&nbsp

C.&nbsp

D.&nbsp