How Well Do You Know Harry Potter And The Sorcerer's Stone
10 Questions
| Attempts: 68
---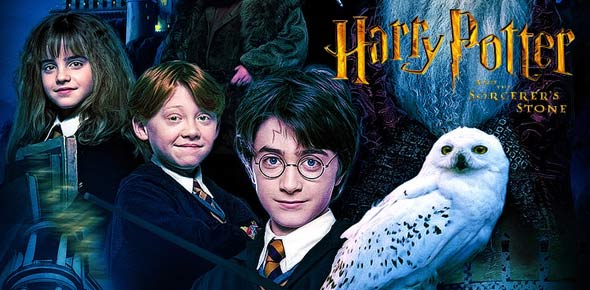 Love the Harry Potter Movies. Seen them all. Test your knowledge with the first movie here.
---
You May Get
magic smagic
Magic is so not real and you so don't have a clue who Harry Potter is
Harry Who??
Ok so you have heard of Harry Potter.. but that's about it
& many more results.
Start this quiz
to find your result.
1.

What is Harry's last name?

A.&nbsp

B.&nbsp

C.&nbsp

D.&nbsp

2.

Harry goes to which school?

A.&nbsp

Hogwarts school for magic and spells

B.&nbsp

Hogwarts school for witch craft and wizardry

C.&nbsp

D.&nbsp

Hugwarts school for magic

3.

Harry's best friends are ?

A.&nbsp

B.&nbsp

C.&nbsp

D.&nbsp

4.

Harry is in which house ?

A.&nbsp

B.&nbsp

C.&nbsp

D.&nbsp

5.

Who visits Harry on his 11th birthday?

A.&nbsp

B.&nbsp

C.&nbsp

D.&nbsp

6.

What does Ron sacrifice himself for when under the trap door?

A.&nbsp

B.&nbsp

C.&nbsp

D.&nbsp

7.

The boy behind the wizard is

A.&nbsp

B.&nbsp

C.&nbsp

D.&nbsp

8.

Which train platform must you take to get to Hogwarts?

A.&nbsp

B.&nbsp

C.&nbsp

D.&nbsp

You don't take a train to Hogwarts you fly!!!

9.

What if the name of he who must not be named?

A.&nbsp

B.&nbsp

C.&nbsp

D.&nbsp

10.

Harry's enemy is

A.&nbsp

B.&nbsp

C.&nbsp

D.&nbsp