How Well Do You Know About Basketball?
30 Questions
| Total Attempts: 100
---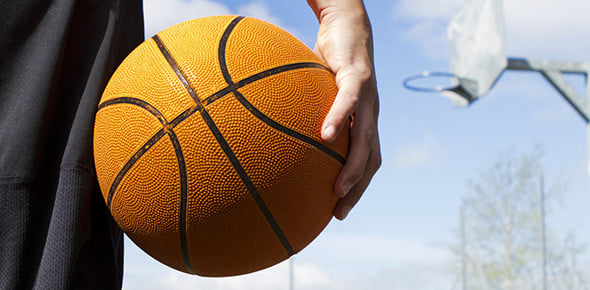 Basketball is a sport that everyone has either played or watched being played at least once in their lives – it's one of the world's most popular sports and boasts a tremendous history and viewership worldwide with leagues such as the NBA and NCAAB providing excellent players with a platform to perform upon. How well do you know about the sport? Take the following quiz to find out.
---
1.

In 2002-2003, who averaged 1.65 steals and 5.48 assists per game while scoring 32.09 points per game ?

A.&nbsp

B.&nbsp

C.&nbsp

D.&nbsp

2.

In 1996-1997, which star hit 75.5% of their free throws and averaged 4.49 assists per game?

A.&nbsp

B.&nbsp

C.&nbsp

D.&nbsp

3.

In 1995-1996, which star hit 72.4% of their free throws and averaged 3.57 assists per game?

A.&nbsp

B.&nbsp

C.&nbsp

D.&nbsp

4.

In 2000-2001, who averaged 1.51 steals and 4.57 assists per game while scoring 26.82 points per game ?

A.&nbsp

B.&nbsp

C.&nbsp

D.&nbsp

5.

In 1989-1990, which star hit 80.7% of their free throws and averaged 2.5 assists per game?

A.&nbsp

B.&nbsp

C.&nbsp

D.&nbsp

6.

In 1992-1993, which star hit 77.9% of their free throws and averaged 3.55 assists per game?

A.&nbsp

B.&nbsp

C.&nbsp

D.&nbsp

7.

In 2002-2003, which star hit 80.2% of their free throws and averaged 4.42 assists per game?

A.&nbsp

B.&nbsp

C.&nbsp

D.&nbsp

8.

A.&nbsp

B.&nbsp

C.&nbsp

D.&nbsp

9.

A.&nbsp

B.&nbsp

C.&nbsp

D.&nbsp

10.

A.&nbsp

B.&nbsp

C.&nbsp

D.&nbsp

11.

A.&nbsp

B.&nbsp

C.&nbsp

D.&nbsp

12.

A.&nbsp

B.&nbsp

C.&nbsp

D.&nbsp

13.

A.&nbsp

B.&nbsp

C.&nbsp

D.&nbsp

14.

Which of these former NBA stars has scored more points in the NBA?

A.&nbsp

B.&nbsp

C.&nbsp

D.&nbsp

15.

A.&nbsp

B.&nbsp

C.&nbsp

D.&nbsp

16.

Which of these retired NBA stars has more lifetime NBA points?

A.&nbsp

B.&nbsp

C.&nbsp

D.&nbsp

17.

Which of these former NBA stars has scored more points in the NBA?

A.&nbsp

B.&nbsp

C.&nbsp

D.&nbsp

18.

Who has scored more total points over their NBA career?

A.&nbsp

B.&nbsp

C.&nbsp

D.&nbsp

19.

Which of these retired NBA stars has more lifetime NBA points?

A.&nbsp

B.&nbsp

C.&nbsp

D.&nbsp

20.

A.&nbsp

B.&nbsp

C.&nbsp

D.&nbsp

Lost Conference Semifinals

21.

A.&nbsp

B.&nbsp

C.&nbsp

D.&nbsp

Lost Conference Semifinals

22.

A.&nbsp

B.&nbsp

Lost Conference Semifinals

C.&nbsp

D.&nbsp

23.

A.&nbsp

B.&nbsp

Lost Conference Semifinals

C.&nbsp

D.&nbsp

24.

A.&nbsp

Lost Conference Semifinals

B.&nbsp

C.&nbsp

D.&nbsp

25.

A.&nbsp

B.&nbsp

C.&nbsp

D.&nbsp

Lost Conference Semifinals

26.

A.&nbsp

B.&nbsp

C.&nbsp

D.&nbsp

27.

A.&nbsp

B.&nbsp

Lost Conference Semifinals

C.&nbsp

D.&nbsp

28.

A.&nbsp

B.&nbsp

Lost Conference Semifinals

C.&nbsp

D.&nbsp

29.

A.&nbsp

B.&nbsp

Lost Conference Semifinals

C.&nbsp

D.&nbsp

30.

A.&nbsp

Lost Conference Semifinals

B.&nbsp

C.&nbsp

D.&nbsp