Can You Pass This Basketball Trivia Quiz?
30 Questions
| Total Attempts: 103
---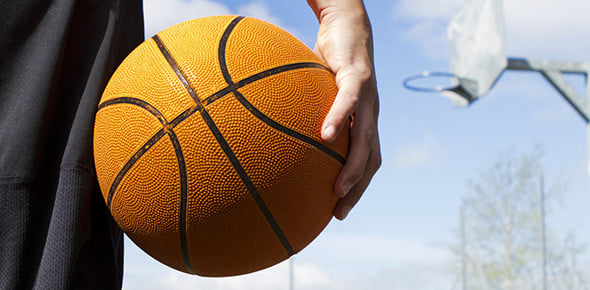 The basketball trivia below is specifically designed to sieve out the people with adequate knowledge when it comes to basketball if one can get 70 percent and above, they should be considered geniuses when it comes to the game. Take up and see if you are among them or should research more about the game. All the best!
---
1.

A.&nbsp

B.&nbsp

C.&nbsp

D.&nbsp

2.

A.&nbsp

B.&nbsp

C.&nbsp

D.&nbsp

3.

A.&nbsp

B.&nbsp

C.&nbsp

D.&nbsp

4.

The first NBA or ABA player to pull down more than 2,000 rebounds in a single season was whom?

A.&nbsp

B.&nbsp

C.&nbsp

D.&nbsp

5.

A.&nbsp

B.&nbsp

C.&nbsp

D.&nbsp

6.

A.&nbsp

B.&nbsp

C.&nbsp

D.&nbsp

7.

In what year was the Kansas Jayhawk men's basketball team awarded its first NCAA Championship title?

A.&nbsp

B.&nbsp

C.&nbsp

D.&nbsp

8.

A.&nbsp

B.&nbsp

C.&nbsp

D.&nbsp

9.

A.&nbsp

B.&nbsp

C.&nbsp

D.&nbsp

10.

A.&nbsp

B.&nbsp

C.&nbsp

D.&nbsp

11.

A.&nbsp

B.&nbsp

C.&nbsp

D.&nbsp

12.

A.&nbsp

B.&nbsp

C.&nbsp

Arthur C. "Dutch" Lonborg

D.&nbsp

13.

A.&nbsp

B.&nbsp

C.&nbsp

D.&nbsp

14.

A.&nbsp

B.&nbsp

C.&nbsp

D.&nbsp

15.

A.&nbsp

B.&nbsp

C.&nbsp

D.&nbsp

16.

A.&nbsp

B.&nbsp

C.&nbsp

D.&nbsp

17.

A.&nbsp

B.&nbsp

C.&nbsp

D.&nbsp

18.

Marques Johnson did not play for which of these basketball teams?

A.&nbsp

B.&nbsp

C.&nbsp

D.&nbsp

19.

Gus Williams played for all of the following NBA teams, except which one?

A.&nbsp

B.&nbsp

C.&nbsp

D.&nbsp

20.

Detlef Schrempf was playing with which NBA team when he retired?

A.&nbsp

B.&nbsp

C.&nbsp

D.&nbsp

21.

Detlef Schrempf was selected by what team in the NBA Draft?

A.&nbsp

B.&nbsp

C.&nbsp

D.&nbsp

22.

A.&nbsp

B.&nbsp

C.&nbsp

D.&nbsp

23.

Doug Christie was drafted out of Pepperdine by which team?

A.&nbsp

B.&nbsp

C.&nbsp

D.&nbsp

24.

A.&nbsp

B.&nbsp

C.&nbsp

D.&nbsp

25.

In which season did the NBA start using the 24-second clock?

A.&nbsp

B.&nbsp

C.&nbsp

D.&nbsp

26.

A.&nbsp

B.&nbsp

C.&nbsp

D.&nbsp

27.

A.&nbsp

B.&nbsp

C.&nbsp

D.&nbsp

28.

A.&nbsp

B.&nbsp

C.&nbsp

D.&nbsp

29.

A.&nbsp

B.&nbsp

C.&nbsp

D.&nbsp

30.

A.&nbsp

B.&nbsp

C.&nbsp

D.&nbsp